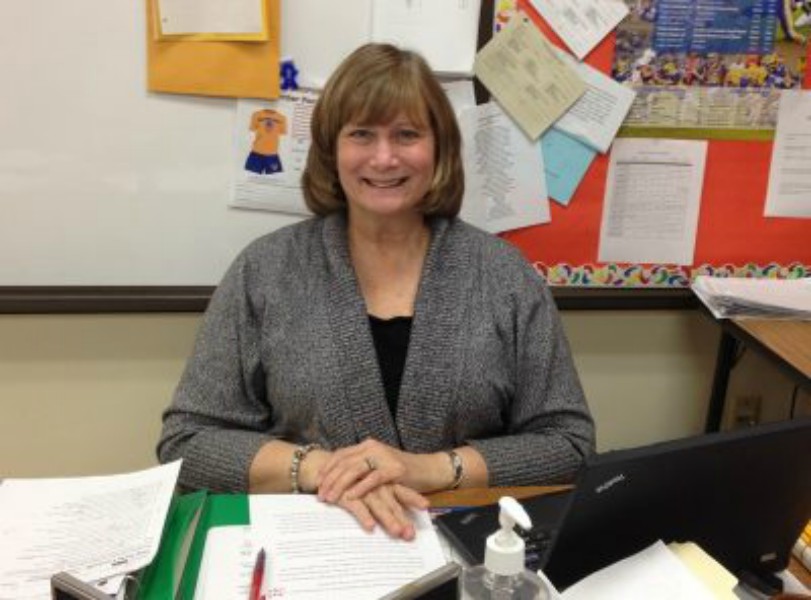 BluePrint File Photo
On August 12, 2016, former middle school teacher Mrs. Darlene Carter lost her courageous battle with cancer.
Mrs. Carter was a teacher at Bellwood-Antis for 30 years.  She also was involved with the National Junior Honor Society and yearbook.
Because of her contributions to the Bellwood-Antis school district, a Darlene Carter Memorial Scholarship is being created.  Before the school year, High School Principal Mr. Richard Schreier explained to teachers that the scholarship was being created, and that they could choose to donate part of their paycheck to the scholarship fund.
"It's a great opportunity for the legacy of a teacher to live on and to give back to the students," explained Mr. Schreier. "Anytime we can attach a name to a scholarship that means something to the kids it is great.  I know Mrs. Carter would want this."
Because Mrs. Carter was such a great influence on so many teachers and students at B-A, the idea of the scholarship was widely accepted.  Middle School teacher Mrs. Susan Nycum likes the idea of the scholarship very much.
"I think it is wonderful.  Anytime you can honor a teacher that has affected so many students' lives it's a great thing," said Mrs. Nycum.
Former students of Mrs. Carter also thinks the scholarship is a good idea.
"Mrs. Carter always made class fun, and I always looked forward to her class.  I think that the scholarship is a great way to remember her," said senior Tom Whiteford.
Overall this scholarship provides a way to honor a wonderful lady that touched so many people's lives.