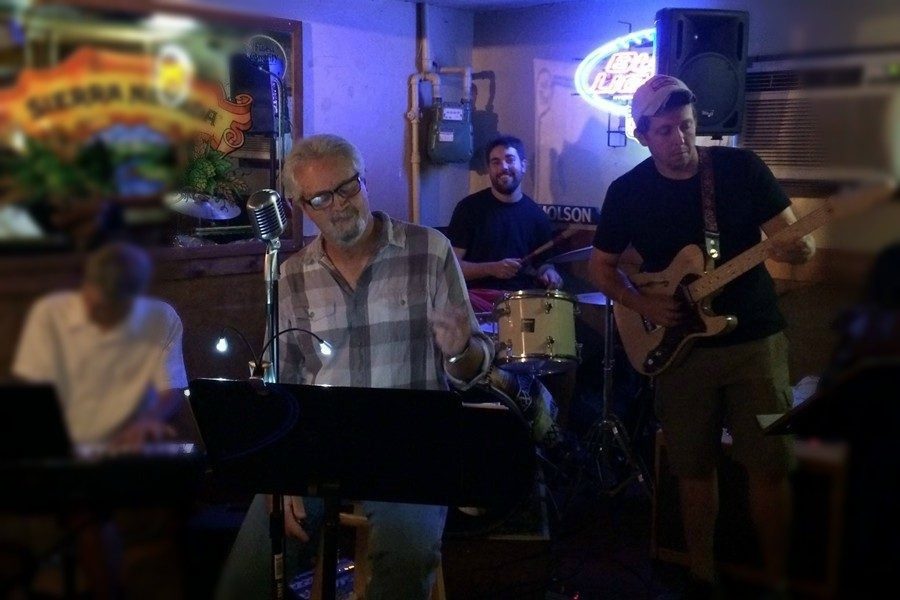 Courtesy photo
Bellwood-Antis High School teacher Mr. Brandon Stewart is a great musician who performs with a band called Stormy.
He started to play a year-and-a-half ago with his dad's friend's band. He plays the acoustic and electric guitar.
"At first there was just a keyboard and a microphone," said Mr. Stewart.
"We have a lead singer who sets up the gigs and we just kind of show up and play. It's fun because we play a lot of music where we can improvise, and we know all the songs well enough that we don't have to practice. I can just sneak away for a couple hours and play."
The band plays classic rock and some modern tunes. Mr. Stewart plays with the band a couple times a month.
Mr. Stewart has also formed a jam group with fellow B-A teachers Mr. Patrick Sachse and Ms. Carrie Clippard, two former members of the Penn State Blue Band. He and Mr. Sachse wanted to  make a little group where they could just play for fun.
Ms. Clippard helps with a percussion instrument called a Cajon, which gives you different sounds by hitting different sides.
"You can buy the Cajon at a music store in state College," said Ms. Clippard.
They mostly play folk music with a little bit of rock.
When Mr. Stewart plays with Stormy they go to local restaurants and taverns.
"We play at US Hotel, Park Hills, Tavern27, Argon Café, and Family Pizza," said Mr. Stewart.