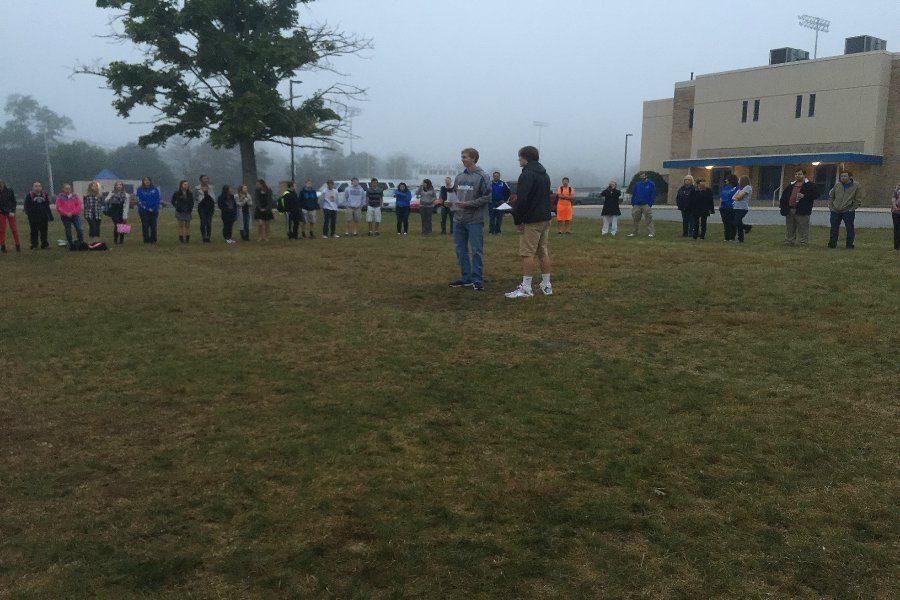 Ali Wagner
See you at the pole is an event where students and teachers gather at the flag pole in the morning to have a time of prayer for the school year ahead.
B-A students, led by members of the Fellowship of Christian Athletes (FCA), will meet at the pole Wednesday, September 28 at 7 a.m at the flag pole in front of the high school Gymnasium.
"My goal for this year is 100 students. We heard Tyrone had 100 students last year and we want to beat them this year," said Mr. Nick Lovrich, the faculty advisor for FCA.
Ryan Moore echoed Mr. Lovrich thoughts about reaching 100 students.
"100 people would be a great accomplishment and we love to see our community come together and get as many people as possible," said Ryan Moore.
Bellwood-Antis had between 70-80 students Meet at the Pole last year and he said it was a great year.
BA started doing See You at the Pole around 1998.
See You at the Pole is a nationwide event. Once a year the school will hold a meeting at the schools flag pole and pray about things that are going on in the country, in the school, and in the students' lives.