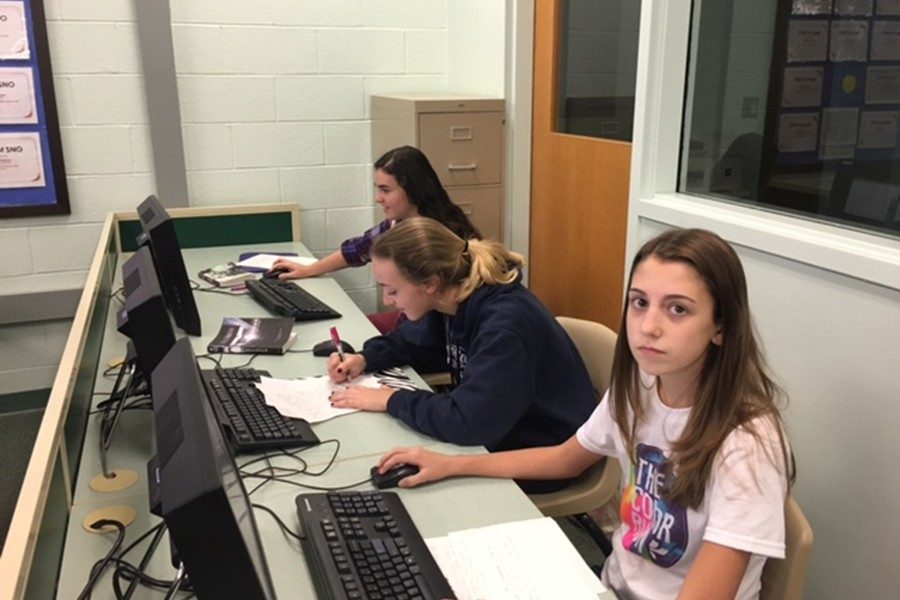 Joe Padula
Why do kids go to school? For most parents, school is just something that kids attend  because they have to, it's required by law. Do we know what the true purpose of school is?
According to a recent study, people do not agree on the purpose of school.  Only 45 percent of people believe that school is to prepare students academically.  Twenty-five percent of people believe that school prepares students for work.  Twenty-six percent  think that school is to prepare students to be good citizens. Four percent of people do not know what the purpose of education is.
Senior Ryan Moore is a part of the four percent.
"I honestly don't know what the purpose of school is.  All that I know is that I have to come," Moore explained.
His classmate, Grace Misera, has a differing opinion.
"The purpose of education is to expand our knowledge," she said.
Many find the survey results to be alarming because the citizens of the U.S. do not have one common goal when it comes to education.  Roughly 20 percent of Americans feel that the lack of funding is a major reason why schools are not able to have the same purpose. The public wants to find a way to solve the problem.
According to a recent study, the public is split about whether bringing more technology into school can help students learn.  Many see the great benefits to having technology in school, where others see it as a distraction. With iPads coming to Bellwood-Antis schools, this topic hits home for many.
"The iPads are really exciting because they are going to help us interact with technology.  That is awesome because there is so much technology in the real world," said senior Ethan McGee.
Should Americans be concerned about the differing opinion on the purpose of education? Many don't see an issue with it because people disagree and have differing opinions about almost everything.  Others believe that school has multiple purposes, and not just one.  However, some people believe that this is a major concern.
"I guess a lot of it depends on your personal goal in education," said civics teacher Mr. McNaul. "If you want to be a carpenter you may view education differently than someone else. I think it's goal-oriented. The consensus is different because people have different goals in their education."
In other words, while many find this to be concerning, but it may not be.