3 Keys with Tina Hollen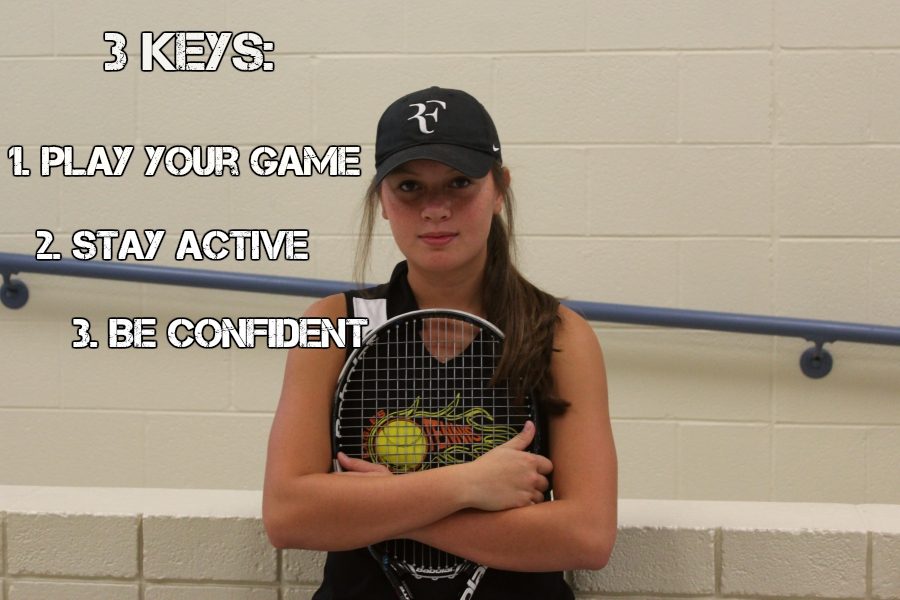 Junior Tina Hollen starts her pursuit of the District 6-AA tennis singles championship today at The Leopold Rec Center on the campus of Altoona Area High School.
Coming in at the second seed this year she has high hopes, and here are here three keys to win:
Play Your Game. Play to your best ability in what you do best.
Stay Active. Keep your hands and feet moving, footwork sets up the perfect shot.
Be Confident. Have confidence in your game.