SPORTS ROUNDUP: B-A teams in action
The Tyrone/Bellwood-Antis girls' soccer team lost 5-4 yesterday to Clearfield on the road at Bisons Sports Complex.
B-A sophomore Riley D'Angelo scored two goals, while Audrey Bowser and Mia Kosglow both added a goal for the Lady Eagles.
The girls fought hard through 80 minutes but they couldn't get the win.
The Eagles are now 2-6 in the Mountain League.
The Tyrone/BA team's next game is on the road at Bellefonte on Wednesday.
Tennis team loses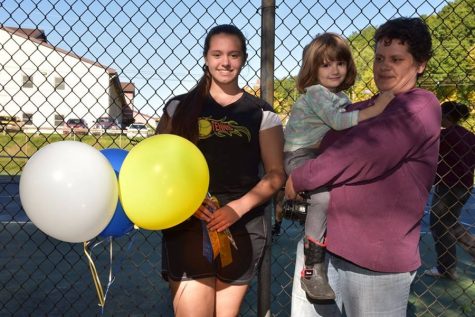 Junior Christina Hollen dropped her match against Central Mountain 6-2, 6-3 yesterday at the tennis courts in Tyrone. Senior Kaitlyn Hamer was a part of a doubles team that lost 6-0, 6-1.
The Lady Wildcats won 5-0.
Hamer was recognized in a ceremony honoring seniors on the team.
Boys harriers win a pair
The boys cross country team won two meets Monday while the girls split the pair.
The Blue Devils topped Northern Cambria and Cambria Heights, with junior Robert VanKirk finishing first overall with a time of 19:41. Classmate Jake Miller was second. B-A is now 6-3.
The girls defeated Northern Cambria but lost to Heights, falling to 6-3.
Jenna Bartlett placed third in 24:06 while Stephanie Mills was fifth.