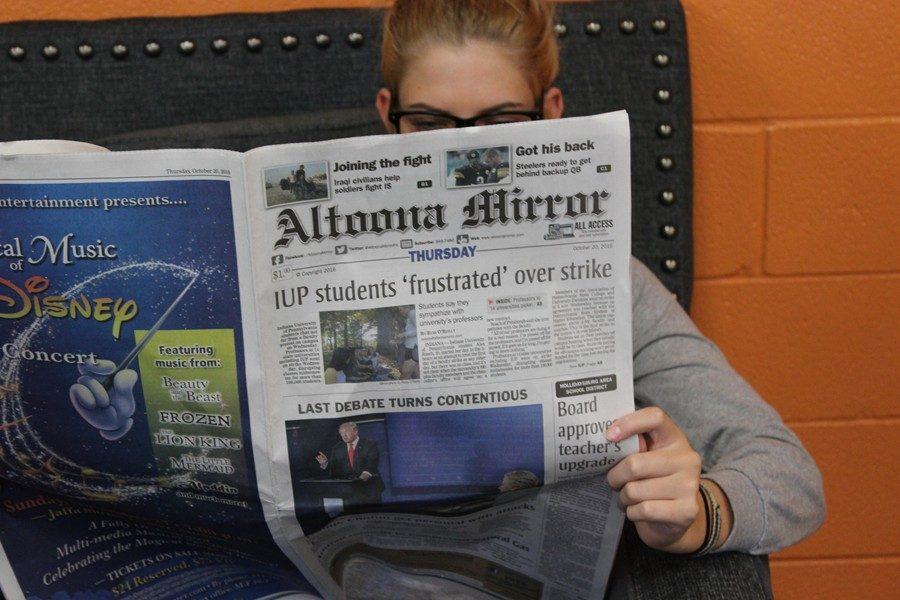 Bryce Graham
After watching the past two presidential debates, you could probably say Donald J. Trump and Hilary Clinton don't like each other.
Donald isn't afraid to get a little personal with Secretary Clinton.   Before the second debate, the presidential candidate held a public forum with several women sitting by him who have accused Bill Clinton of rape.
Some say that's pretty harsh and radical, but Mr. Trump finds things like this fit to express why he believes Hilary is crooked.
The most recent Trump Train remarks came during the second official presidential debate. Hillary claimed that it's a good thing no one with the temperament of Trump is in charge of our government. Trump gave an insane clap back saying, "Because you'd be in jail."
Not many presidential candidates are ready to come out guns blazing like that.
American people tend to find it foul when someone calls upon foreign dictatorships to hack our government information, including Hilary's emails.  Mr. Trump was no let-down here saying it on national TV.
It's probably a slight problem when Trump's campaign management can't contain some of his outburst, kind of like a little kid.
In the second debate of the election with Mike Pence and Tim Kaine, Pence admitted to not being able to control Trumps slams.
It depends which side of Donald you are going to get. Will it be the calm, responsible Trump, or the crazy, fire spitting insult machine that some Americans love and others flat out hate?
No matter how disrespectful or vulgar you want to talk, it can always be covered up by classifying it as "Locker Room Talk" in case things get heated.
Professional athletes across many sports took that to heart.  LeBron James wasn't too impressed by the way Trump explained himself, claiming that nothing like that is talked about in the locker room.
After all of the social media buzz around the issue, it came time for the final debate.  Of course more smart remarks came from Mr. Trump.
At one point he called Hillary a puppet, or every time she would speak on an issue, Donald would jump in with a nice loud "WRONG!".
If we had another debate, we would probably be jumping down to grade school. We could probably imagine a "Liar, Liar pants on fire," comment from Mr. Trump and a "I'm like rubber and your like glue, whatever you say bounces off me and sticks to you," from Mrs. Clinton.
Maybe one day Donald and Hillary will be able to get along, or not. But one is going to be the next POTUS and only time will tell.