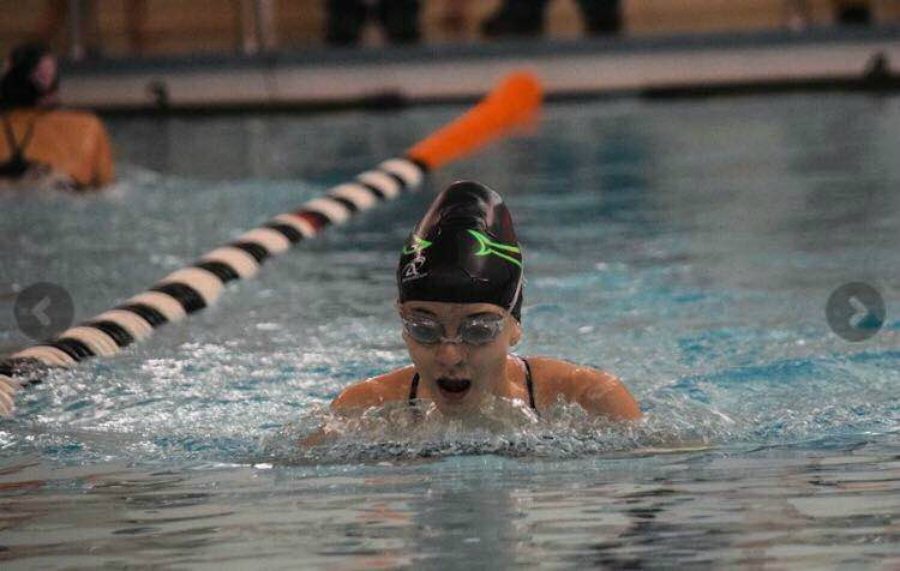 Courtesy Photo
Gwen Dougherty, a sophomore at Bellwood-Antis, has been swimming on the Tyrone/Bellwood-Antis swim team for seven seasons.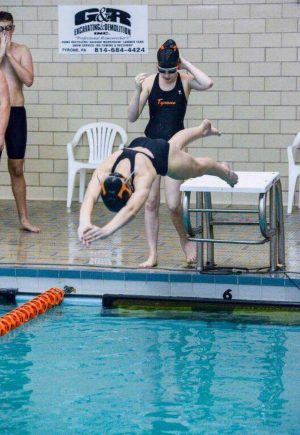 Last season at Districts, Gwen placed 10th in the 200 yard medley relay, 9th in the 200 yard freestyle relay and 15th in the 100 breaststroke. At the championships for her summer swim leagues, she placed 2nd in the 200 yard medley relay, 4th in the 200 yard freestyle relay.
Aside from swimming, Gwen is the Vice President of the Leo Club, and is in Key Club and Yearbook.
For her efforts, she has been awarded as the BluePrint's Athlete of the Week.
Gwen remembers exactly when she decided to swim.
"During the 2012 Olympics, I watched Michael Phelps swim, and he inspired me to try swimming because it was so different than any other sport I had thought of trying," she said.
Looking back on her freshman season, Gwen feels she could have had a better performance despite her seemingly great stats.
"Last year, I feel, I could've done better and worked harder," said Gwen. "Although I was the only freshman to make districts, I feel as if my times could've been better."
It's easy to tell that she loves what she does.
"I don't have only one favorite thing about swimming," she said. "I love my teammates, my coaches, and the sport as a whole"
Gwen is preparing for the new season, which began officially last week, and she is excited.
"We have a huge team this year," she said. "If everyone works hard, we will be very successful and could possibly win the Mountain League for both girls and boys"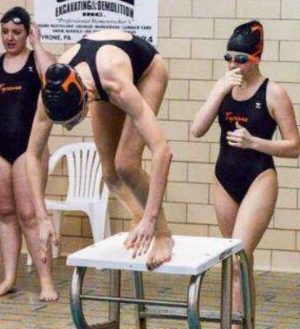 Gwen's fellow Swimmer, Alivia Jacobs, another sophomore at Bellwood-Antis, really likes being on a team with Gwen.
" Gwen is a fantastic swimmer and she pushes me to work harder," said Alivia.
Another teammate of Gwens, Blake Slobodnik, a junior at Bishop Guilfoyle admires Gwen as a swimmer.
"She is a great swimmer," he said. "Sometimes she can be a little out there but she's great"
To prepare herself before meets, Gwen likes to make sure she is in the zone.
"Before every meet, I make sure to focus by listening to music, stretching and trying to be positive," said Gwen.
As far as goals for this season, Gwen would like to drop her times in all of her events and make it to districts in at least three events.