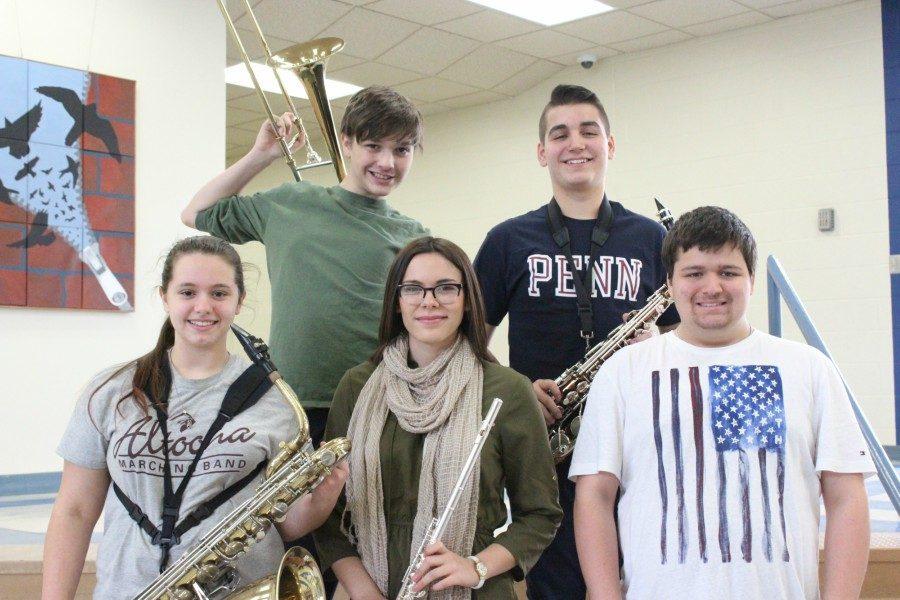 Kaelynn Behrens
This year, 11 students are going to Senior High County Band at Central High School in Martinsburg.
"The students get the chance to work with a college professor that works very well with high school students and they get to interact with other students that play the same instruments around the community," Mr. Sachse said.
On stage conducting them will be Dr. Jason Worzbyt  from IUP University.
The students include Alanna Vaglica, Brendan McCaulley, Noah Maceno, Alex Foose, Dominic Tornatore, Katie Hamer, Ben Eamigh, Tyler Frye, Lara Hall, Hunter O'Shell, and Maxwell Kimmen.
Trombone player Ben Eamigh, said that it feels awesome to make County Band and he hopes to get a good experience out of it.
Percussionist Max Kimmen said he is honored to be apart of County Band.
"I look forward to playing with others and learning something new," he said.
Senior Katie Hamer, who plays baritone saxophone, said that is is an interesting experience to make County Band.
"I look forward to being in a larger group, and working on harder music," she said.
Sophomore Alanna Vaglica said that while it was nice that she got into County Band, she knew there are lots of musicians who also made it. She was hoping to gain "good teamwork skills" from the event.
Dominic Tornatore, who play alto saxophone, agreed adding that it is a good experience.
"I hope to play good music and have fun," he said.
The students will be excused from school on Tuesday, January 17 and Wednesday, January 18. The concert will be on Wednesday, January 18 at 7 p.m.