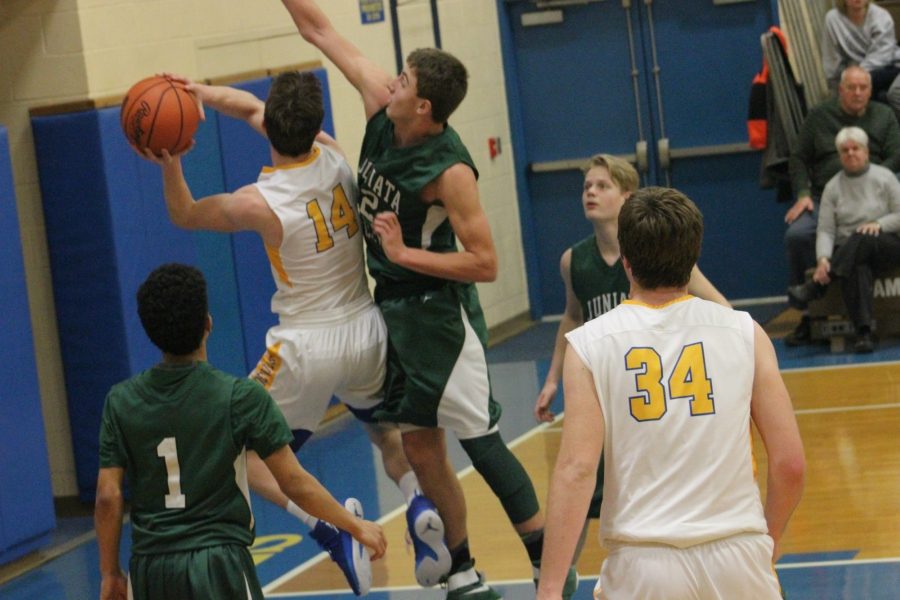 Ali Wagner
The Bellwood-Antis boys basketball team lost three games all of last year.
Last night the Blue Devils lost their fourth game of the year to Juniata Valley. It was a hard loss to the 5-6 Hornets, with the Devils rallying but losing 62-59.
It was B-A's second straight loss after losing 72-56 to Bishop Guilfoyle on Saturday.
Despite the struggles, senior Jarrett Taneyhill isn't ready to hit the panic button.
"We just need to trust coach and keep working hard. We aren't playing horrible. We just cant finish games," said Taneyhill.
Bellwood didn't have a good night.  The Devils were down 17 points in the second quarter.
Juniata Valleys Cameron Collins got 25 while his teammate Jaxson Rand racked up 16. Quinn Zinobile added 10.
But on Bellwoods side Taneyhill scored 17 while Trent Walker scored 16. Freshman Travis Luensmann helped out a little bit with 7 points.
"Defensively we could do better and offensively we just cant get anything going," said Joe Padula, who managed only 6 points.
B-A is now 8-4, but the loss to JV was its second ICC loss this season, which means it will be an uphill battle to win the league title.