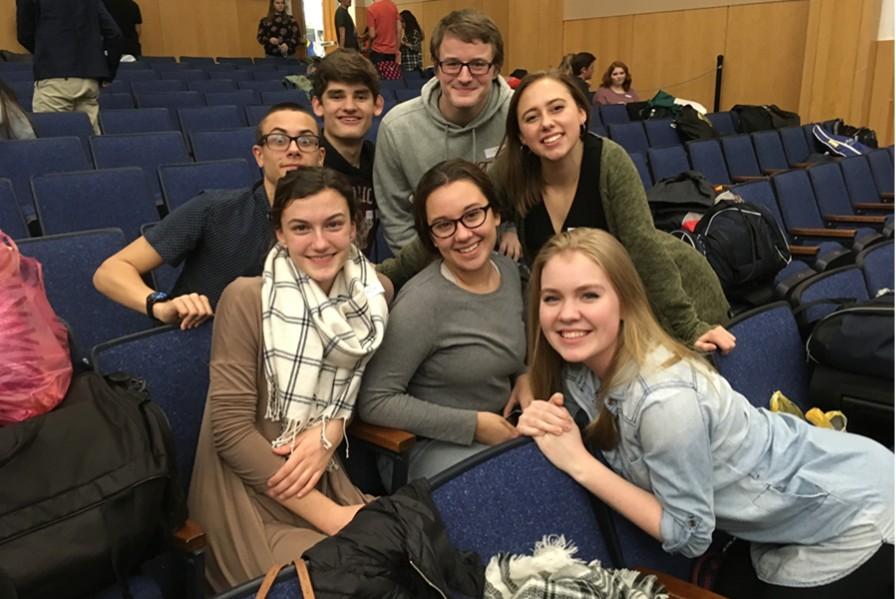 Courtesy photo
Seven students were selected to participate in the Pennsylvania Music Educators Association (PMEA) District 6 Chorus Festival at the Bedford High School last week, and five moved on to Regionals in February.
The students who attended were Ryen Beam, Cooper Burns, Robert VanKirk, Hannah Hornberger, Grace Misera, Addison Clemente and Stephanie Mills.
Mills, Misera, VanKirk, Beam and Burns advanced to the PMEA Regional III Chorus Festival February 25 at Curwensville.
The PMEA District Chorus Festival features students selected by judges to sing with top students from other school districts.
Bellwood-Antis High School music teacher, Ms. Beth Hull, took the BA students to the festival last week. The conductor for the festival was Dr. Mark Mechem from Lebanon Valley College.
The students who advanced were quite pleased with their results.
Senior, Grace Misera, earned 6th chair in the festival for Soprano II.
"I didn't do my best because I was nervous, but I made it," said Grace.
Grace also said, "The Director was so cute; he kept calling us brother and sister when we were rehearsing."
Stephanie Mills made 7th chair in Alto II.
"I worked hard, so it is nice to see it pay off," said Stephanie.
Ryen Beam is moving onto Regionals as a Tenor II, and knows that he is going to have to work hard to keep moving forward.
"It feels pretty good. I know I have to practice a lot more.  It gets harder, but it's exciting," said Ryen.
Sophomore Cooper Burns received the 10th chair in Tenor II and is confident in his ability to move on.
"I feel pretty confident, and my eyes are focused on states," said Cooper.
Junior Robert VanKirk got the 4th chair in Bass I.
Even though senior Addison Clemente did not qualify for regionals, she is still proud of herself and her fellow singers.
"This is the point in the competition where you can't be making mistakes. That's why it's so impressive that so many people from Bellwood made it," said Addison.
Congratulations to all who sang at the District Chorus Festival.