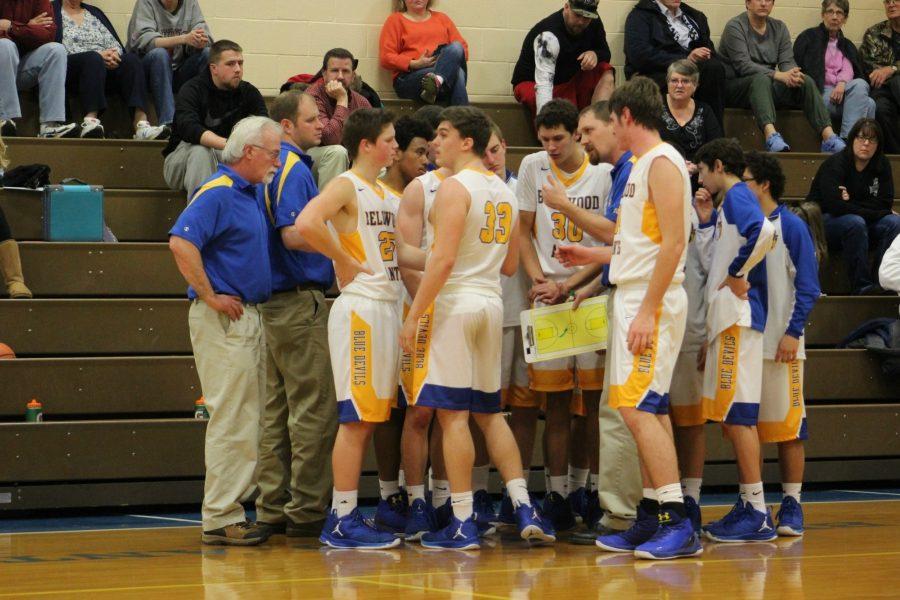 Ali Wagner
Wednesday night the Bellwood-Antis boys' basketball team  won again, making their record 9-4. B-A toppled Tussey Mountain at home 73-50.
Trent Walker led the Blue Devils with 16 points.
At the end of each quarter the Blue devils were leading , although they were up only 27-23 at halftime.
"We played good team basketball, everyone was talking on defense and on offense the ball was distributed evenly," said senior Joe Padula.
Padula finished with 14, as did freshman Travis Luensmann.
The win snapped a two-game losing streak for the Blue Devils.
"It was nice to get a win after some disappointment." said Jarrett Tanneyhill, who added 13 points.
The Blue devils will play Mo Valley Friday. The Knights defeated Bellwood-Antis in December.