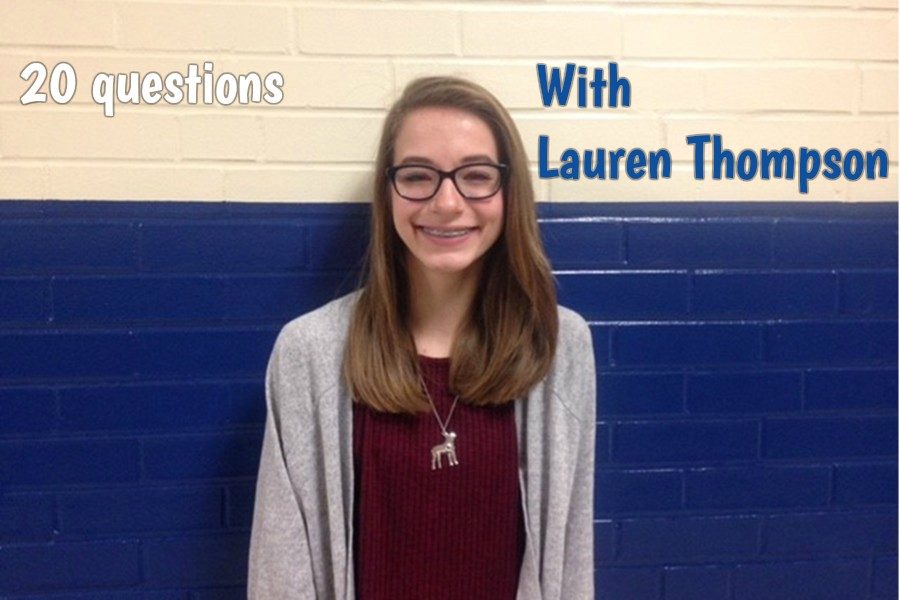 Brooke Beichler
What is your favorite thing about school?
The people and opportunities.
How tall are you?
Literally so short, 5' 1"
What is the hardest thing about High School?
The hardest thing about high school is the amount of homework on top of social pressures.
What's your favorite food?
Olivia's Mom's French toast, it's really good.
Do you sing in the shower?
Only when I try to be Becky G.
What is one thing that comes easy to you?
Eating.
If you could eat dinner with any famous person, who would it be?
Harry Styles, I like British accents.
What is your biggest fear?
My biggest fear is probably change.
What do you want to do in the future?
Something with writing.
If you could travel anywhere, where would you go?
Anywhere with a beach.
What is one goal of yours?
A goal of mine is to be happy under any circumstance.
What is your favorite thing to do outside of school?
Dance.
How many different pairs of shoes do you have?
Around 10-15… shoes are good.
What is one word to describe you?
Bliss
What's the most embarrassing thing you've ever done?
Honestly, so many things, I can't pick one.
What is your favorite song?
I'm really into Sunset Lover by Petit Biscuit, at the moment.
What is your least favorite word?
Flabbergasted, it just sounds weird.
What drives you crazy?
Arrogance.
What is your favorite movie?
I could watch any Disney movie a million times.
Who inspires you the most?
My sister because she always knows the wisest things to do or say.