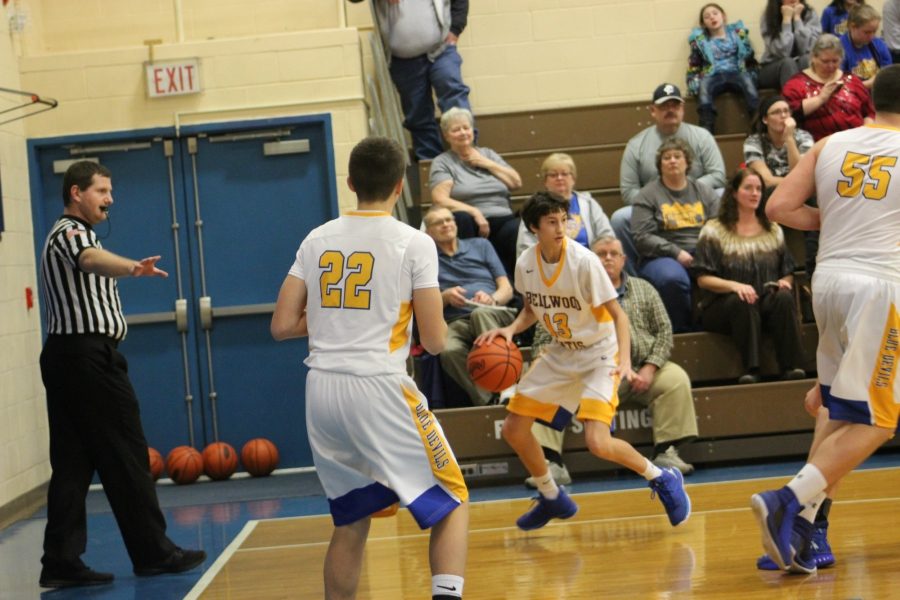 Ali Wagner
The Bellwood-Antis Blue devils beat the Claysburg-Kimmel Bulldogs 74-20 Wednesday night at home.
Trent Walker led the way with a career-high 31 points, including nine three-pointers.
The Blue Devils dominated for the entire game, averaging 18 points per quarter and allowing an average of 5.
Senior Joe Padula added 14, pulling him within 101 points of 1,000 for his career.
Despite the solid offensive game, the Devils were happy to see their defense improving.
"We really wanted to have a good defense game," said Jarrett Taneyhill, who scored 6. "We need to start having more pride in our defense and this was a good start."
B-A improved to 11-4 and 7-2 in the ICC.