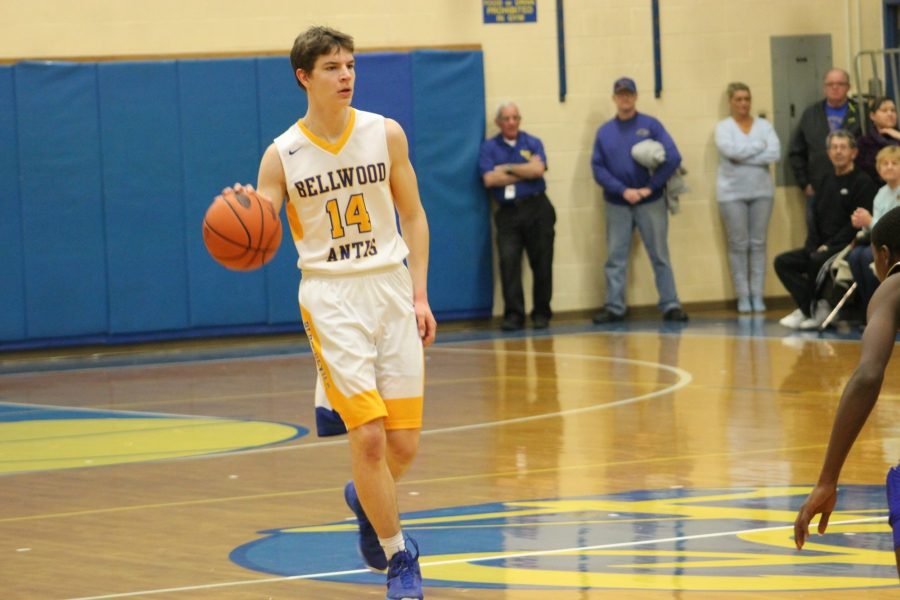 Ali Wagner
The Bellwood-Antis Blue Devils Boys varsity team won a nail-bitter Monday night when they beat the Mount Union Trojans 71-70 in a rematcvh of a close game played Friday in Bellwood.
The Blue Devils watched a 15-point lead evaporate in the fourth quarter, when they were outscored by the Trojans 30-16.
"In the fourth quarter we weren't playing to win; we were playing not to lose," said senior Ethan McGee.
Jarrett Taneyhill racked up up 23, while junior Trent Walker scored 21. Joe Padula assisted the team with 18 points, coming closer and closer to 1,000 for his careers.
Bellwood-Antis jumped to a big lead in the third quarter by storming the Trojans out of halftime with a 26-15 third quarter to go up 55-40.
But once the Trojans locked in their press, the game changed for the Blue Devils.
"I just knew that we just had to keep playing our game. We started playing not to lose rather than playing to win, we needed to stay aggressive," said Taneyhill.
Bellwood Increased its record to 14-5.