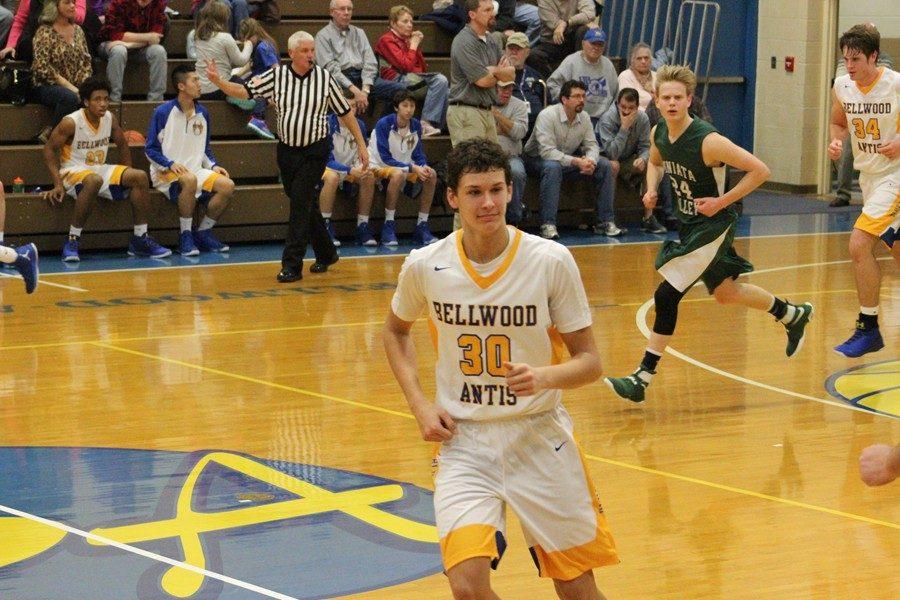 Ali Wagner
Last night the Bellwood-Antis boys basketball team beat the West Branch Warriors 67-31 on the road.
Trent Walker led the Blue Devils in scoring with 24 points, and freshman Travis Luensmann added 12.
In the first quarter the Blue Devils started off strong, scoring 18 points to the Warriors seven. Bellwood started the game great, but as the quarter progressed needed to finish better.
"We went into the game with a lot of energy to get a good win heading into the playoffs," said senior Ethan McGee.
In the second quarter the lead jumped to 21, with the Blue Devils outscoring the Warriors 20-7, making the score 38-17 at halftime.
The third quarter ended with the Blue Devils scoring twenty-three, jacking the lead up to almost 40 points, allowing the junior varsity team to finish the game in the fourth.
Despite improving to 15-5 overall and 10-2 in the ICC, the Devils thought they had plenty of room for improvement.
"We played alright. We could have done some things better on defense and offense," said Joe Padula, who scored 6.  "Overall, it was average. We need to play better Thursday."
The Blue Devils have their regular season finale Thursday, traveling to Alexandria to play Juniata Valley.
"You want to be playing with confidence heading into playoffs," said Padula. "We want to have momentum going our way."