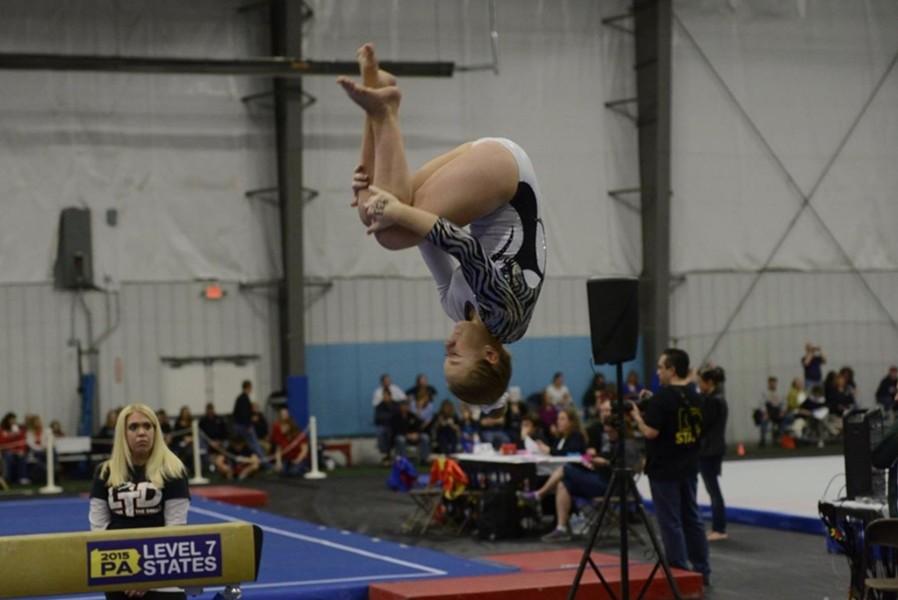 Courtesy Photo
Wow! Spending three hours at the gym four days a week. Meets three weekends a month.
And then the favored gym shuts down?!?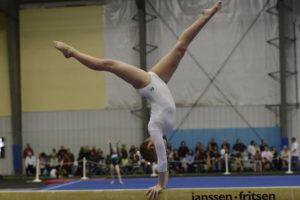 That was the life of B-A senior Mckenna Mayers for a long time until Gemini Gymnastics in Bellmeade closed in 2014.
Mckenna then went to LTD Academy in Altoona to make up for the loss of Gemini.
"Gemini was like a second home to me," McKenna said.
Mckenna loved all of her coaches and teammates at Gemini, but now she has found a new home in LTD, though not as an active gymnast.
Two years ago she started teaching gymnastics to kids, rather than practicing and competing
"I decided to start teaching to share my knowledge and love for the sport to other kids," McKenna said.
Mckenna began gymnastics at a young age, starting when she was eight, which is actually later than most gymnasts start.
"And right from the beginning I knew that it was the sport for me," she said.
Gymnastics was ranked eighth in difficulty level by ESPN, while some studies say it is the most difficult sport.
"Gymnastics is lots of hard hours in the gym, perfecting skills," said McKenna, but in the end, she said, it's all worth it.