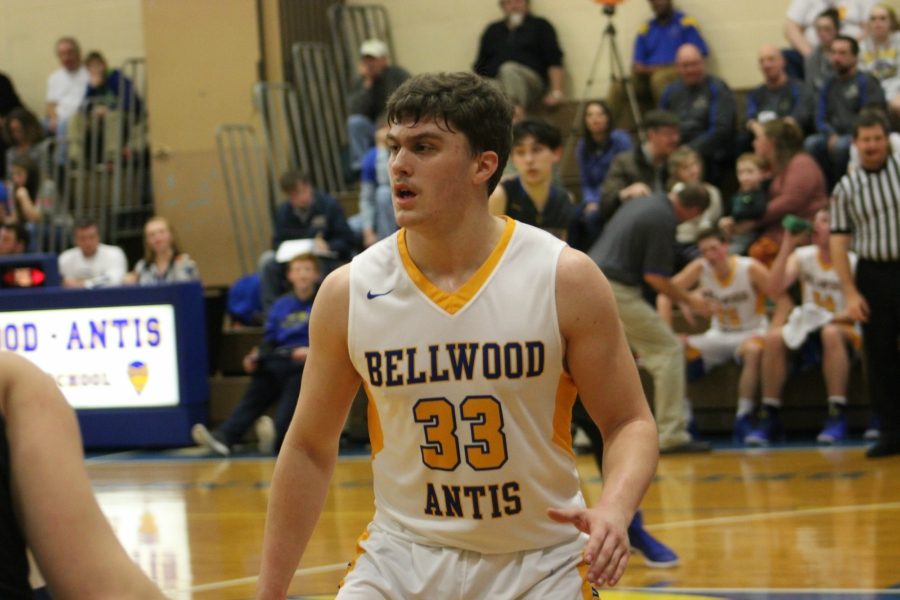 Ali Wagner
The Blue Devil basketball team will face Richland Monday in the District 6 3-A semifinals at the Altoona Field-house.
This matchup will determine which team goes to the district championship game at St. Francis University Saturday, March 3. Bellwood is ranked the 5th seed with a record of 18-5, while Richland is the 1st seed with a record of 20-4. Bellwood has already qualified for states in 3-A, and is attempting to repeat as district champions. The Blue Devils won in 2-A last season.
Richland earned the top seed by achieving the best record in the triple A conference. Tyler Zimmerman, a junior guard, has the most points this season with four hundred and eight, averaging 17 points per game. Freshman Caleb Burke Richland has only had to beat Penns Valley to play in tonight's game.
Bellwood is the 5th seed in the triple A classification. Bellwood had a bye in the first round and beat Ligonier Valley. Joe Padula, a senior guard, averages 15.7 points per game and a total of 362 points on the season. He recently went over 1,000 points in his career.
Both teams advance to the PIAA tournament, as District 6 3-A sends four teams.