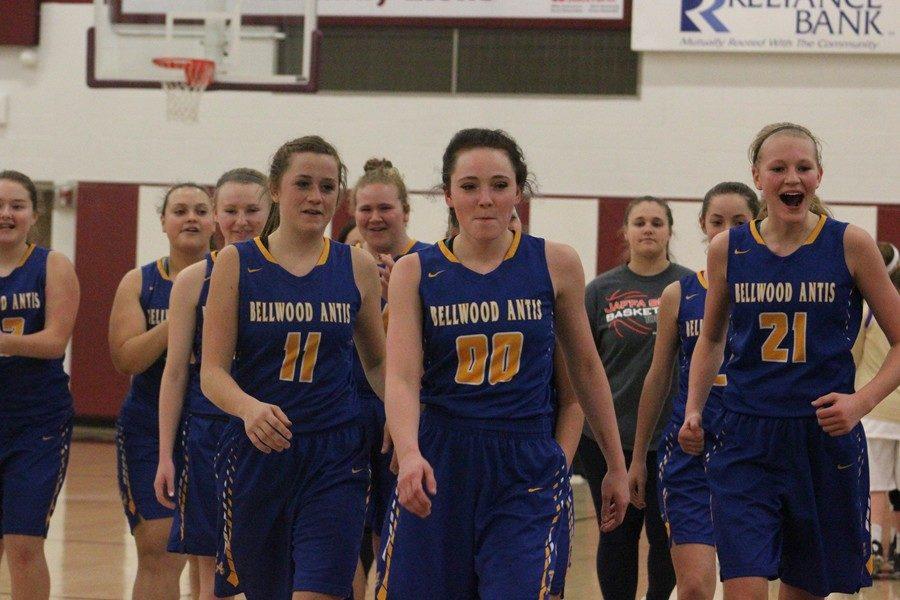 Phoebe Potter
The Bellwood-antis girls basketball team beat the Bishop Guilfoyle Marauders 50-49 at the Altoona Field House in the District 6 2-A semifnals.
The Lady Blue Devils went up 10 early in the first half, but eventually ended the half tied. After Guilfyole rallied to go up six in the third, B-A recovered and went ahead behind the scoring of Swogger and Alli Campbell.
Swogger had a game-high 20 and Campbell added 15, including two foul shots with just seconds left to send the Lady Devils to the win.
"We were able to keep our composure through a tough stretch late in the game," said Swogger, the all-time leading scorer in Blair County who was facing a fellow 2,000-point scorer in Nikki Benzel. We continued to execute our game plan, stayed confident, and hit big shots to take the lead."
The girls will now advance to the finals against No. 1 Bishop McCort, a rematch from the Jaffa Shrine Tournament in December that was won by the Crushers. B-A enters the championship as the 3 seed.
The game will be played Friday at 6 at St. Francis University in Loretto.
"We know what McCort is all about," Swogger said. "We faced them before and had the lead most of the game. I think we have realized we are a much better team than the first time we played them. We have to go out and play our game. They will get our best effort. I can guarantee that."