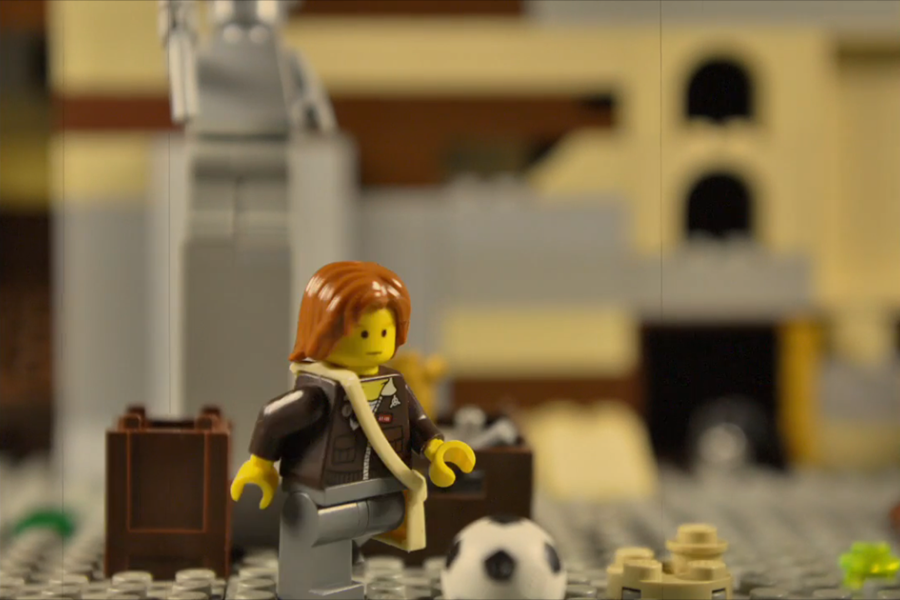 YouTube
At first glance tenth grader Quintin Nelson is  very intelligent …  someone who takes pride in his work.
His hard work and creativity has taken him far, including creating a light-up running vest for a local entrepreneurs contest.
Now he's on YouTube with a video called "The Last of the Living." It is a Lego stop-motion video that shows just how hard he's been working.
Nelson says he's always had an eye for making movies and creating this video was no different although, he had a little help with coming up with an idea.
"I have always had a great vision for making movies," said Quintin. "I had a list of ideas I came up with over time for once I got time to do one. For this project, I went with the subject matter of 'end of the world: lone survivor finds last plant.' That idea came from one older stop-motion I had seen before about apocalypses and a lone survivor, and I altered it to be a sign of hope."
For Nelson this isn't the first animation he's done, but this one was a ground-breaking one.
"I have made three stop-motion animations before, but this animation was ground-breaking for me," he said. "The smoothness and quality of the animation was new for me. I had tested with a new walking technique for the characters, and it made smaller movements in-between pictures than in my previous one as it turns out. It made it look really good."
A lot of hard work is put into a good video; it took Nelson 29 hours to complete the project.
"Stop-motion is an animation technique in which a static object has its picture taken, then is moved a small amount, and then the process repeats. As you can imagine, this took quite a while. In total, it took me 29 hours to complete the project," said Quintin. "On top of animating each scene, I had to construct and de-construct all of the scenery sets, as well as editing the movie on an iMovie program. In that, I had to adjust each picture to be a 1/10 of a second so that the true nature of the movements of the film could be seen. It also took me a while to find a non-copywrited song as well as putting it on top of the film interface."
Nelson says that he has more projects to come after his experience with this one.
"I absolutely do plan on doing more projects like this one. I am currently in the scripting and development stage as of now for my next big project, and I will be able to put a lot of time into it once I get free time in the summer," said Nelson