A little direction
Star-studded directing group leads star-studded cast for Footloose
While Bellwood-Antis theater students have been hard at work for months on the musical Footloose, people equally hard at work are the directors.
Footloose tickets are still for sale for shows from March 30th to April 1st.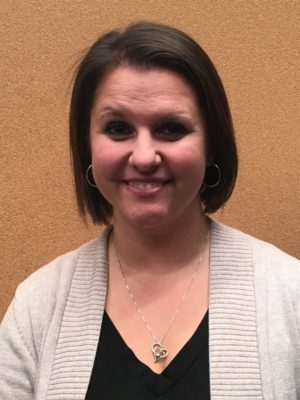 Rachel Wagner (director) holds a BA in Theater from the University of Pittsburgh and a BS in Elementary Education from Mount Aloysius College. A second grade teacher in the Altoona Area School District, Rachel is also a frequent local performer and director with Altoona Community Theater, Cresson Lake  Playhouse and P&J Productions. She would like to thank best friends and sisters, Emily and Gina, for completing the dream production team, Ms. Beth Hull for such an encouraging, skillful, and supportive teammate, Allen and Leah for their amazing work on our sets, Amy Misera for thinking of me for this project in the first place and most especially her wonderful husband Sam for taking on nighttime Daddy duties so she could have this awesome opportunity. Rachel and Sam live in Altoona with their two year old best buddy Richie.
Gina Volpe  (Stage Manager)  is a third grade teacher for the Altoona Area School District and frequent performer with Altoona Community theater and Cresson Lake Playhouse. Her most recent roles were Princes Fiona in Shrek the Musical and meg in Little Woman for ACT, She instructs summer drama workshops at ACT and has directed productions for Blair County Arts Foundation and Cresson Lake Playhouse. She has loved teaming up with her two sisters and her former music teacher, Beth Hull, in leading this awesome group of students.
Emily Volpe  (Choreographer) is the owner and artistic director of Cambria Dance Academy in Edensburg.  She studied ballet at Allegheny Ballet Company under the direction of Deborah Anthony and was accepted and attend intensive programs at Boston Ballet Company and Pittsburgh Ballet Theater.  More recently, she has choreographed and performed in dozens of shows across central PA. Emily is so excited to be working with the amazing and inspiring kids at Bellwood, and to work alongside both of her sisters on the creative side of things!