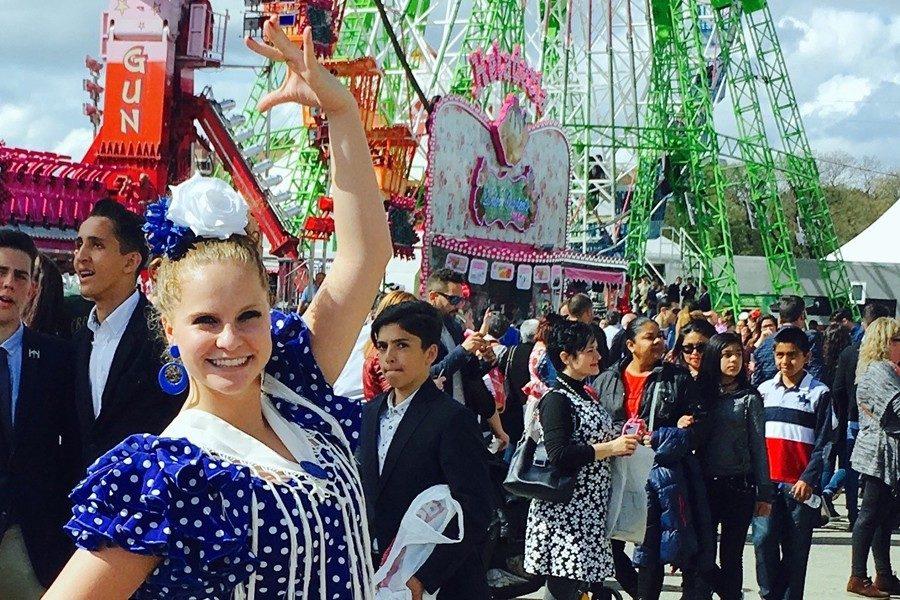 Courtesy photo
How would you like to go to 13 different counties and cities in six months doing the thing you love and desire to do, speaking Spanish.
This is what Senorita Erin Slater did in college. She is the new Spanish student teacher with Senora Smith.
Every kid at one time wants to be a teacher, but Senorita had a feeling of wanting to be a teacher that was much stronger than most. When Senorita got to high school and took the language Spanish, she fell in love again.
So she went to college to get a degree in Spanish education. But her Spanish education didn't stop at Penn State. She then later took a trip to Spain and went to several other countries and cities.
Senorita said when she was in Spain, "It was nothing like I've ever experienced."
She said the beginning of her time in Spain was scary and difficult because she was going to live in a country with a family she has never met before by herself.
"But once I got adjusted, I started to love it," said Senorita Slater.
Senorita feels that she had a once in a lifetime trip and learned so much. The adjustment wasn't easy, but she worked through the culture shock.
She said, "Studying abroad was a once in a lifetime experience too."
She encourages all college students to do it.
"I thought it was so cool to learn how to communicate in another language and learn what other cultures are like," Senorita Slater said.
After this trip she was assigned to Bellwood-Antis to be a student teacher.
Senora smith said, "I was excited to share my knowledge with her when I found out she would be in my class."
Now that time has gone on, Senora says, "She has grown tremendously as a teacher."
When she's done at B-A she could go and teach abroad, but she likes a small school district.
"I actually prefer the size of Bellwood to the size of my high school," Senorita said.
She thinks as a teacher you get to know the students better rather than a large district.