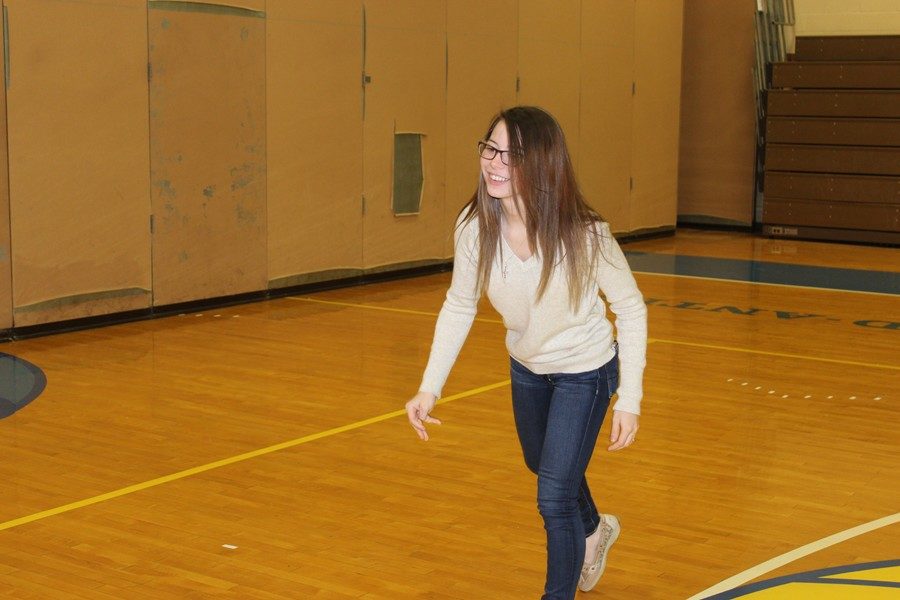 Kara Engle
Sophomore Paige Wenner helps out with the adapted PE class about once every other week and she has a blast doing it.
She is an unsung hero who "has done a wonderful job," said girls Health and Physical Education Mrs. Lori Nyman.
Adapted PE is a physical education course for students with a variety of special needs.
Paige really enjoys helping out.
"I like to not only see (the kids) have fun, but I like to be the reason," she said.
Paige also said that she would like to turn working with kids with special needs into a career someday.
Paige's main job at adapted PE is to demonstrate to the kids on what to do.
"Last week I showed how to roll a bowling ball towards the pins and how to set the pins back up," said Paige.
Physical Education Department Chair Mr. Lovirch along with Mrs. Nyman really appreciate the amount of time Paige has put in with the class and the students do too.
"They get excited when she is able to come to class and they really seem to enjoy working with her," said Mrs. Nyman.