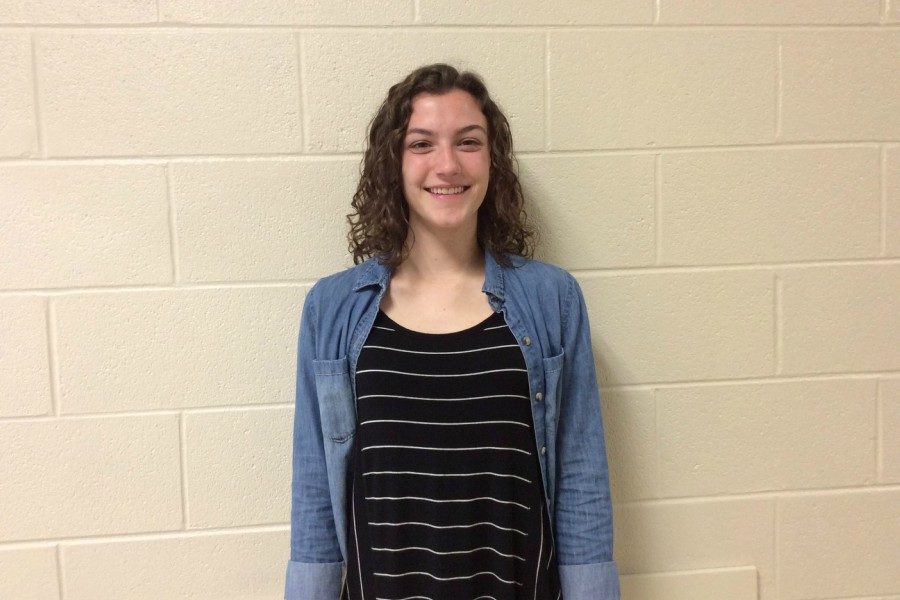 Brooke Beichler
This week's Unsung Hero isn't a faculty member. She is a student at Bellwood-Antis who is changing the world.
Senior Stephanie Mills has been working with a charity that sends food and supplies to refugees in the Middle East. She and her family have done this in the past and she thought it was a good idea to do one at B-A. Her church youth group, and the FCA co-sponsored the event.
Stephanie set up for this event, and handled all of the fundraising for it. It took place on Saturday, March 18 in the Middle School Cafeteria. There were about 105 volunteers, and they raised over $12,000.
"Stephanie was definitely born to be a leader," said FCA advisor Mr. Lovrich. "She has the ability to motivate other students, and she is a great role model. She also gets along with everyone, and everyone loves her."
Stephanie chose to do all of this because of a past missions trip.
"I went on a missions trip with my church and gave out meals there," said Stephanie. "When I found out we could pack and send them, I decided it was a good idea to help."
"She is very mentally, emotionally, and spiritually mature for her age," said Mr. Lovrich. "She has done so many things that some adults wouldn't be able to do, and the fact that she did all of this on her own is amazing."
Stephanie couldn't be happier with all they accomplished.
"Knowing that we were able to involve the community in something that had such a big impact makes me so happy," said Stephanie.