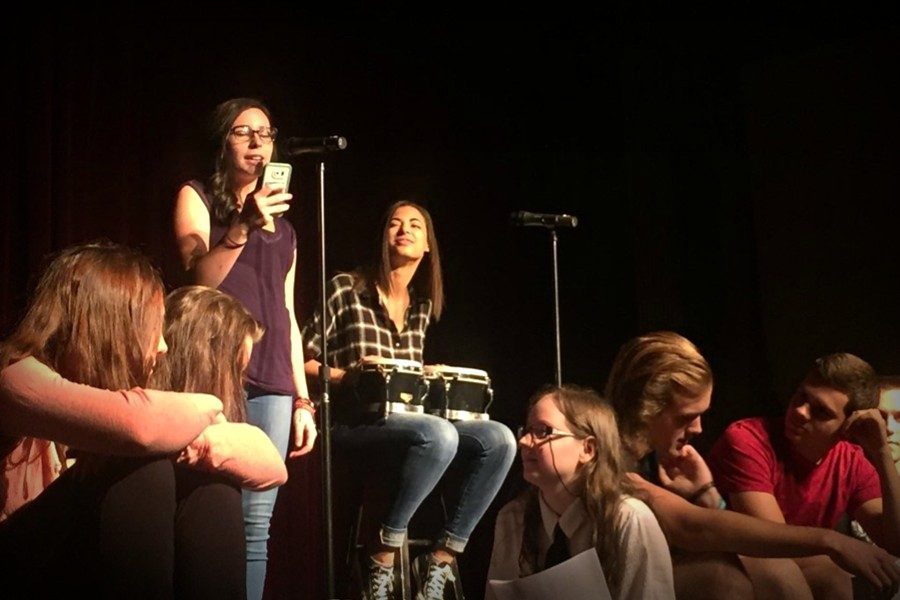 File photo
Bellwood-Antis is having its annual poetry slams on Friday, May 5.
This event will mark the fourteenth year of the poetry slam, first directed by B-A teacher Diane Hubona and then taken over by high school English teacher Kerry Naylor 2013.
Students must submit poems to their English teacher by May 2nd. Categories for this event are: Individual slam, Duo slam, and Humorous poem.
Last year, Alli McCauley won in the individual category for the second year in row with a poem called "An open letter to the people who laugh." In the duo category, seniors Luke Hollingshead and Revel Southwell won with their take on current politics called, "The 2016 Presidential Election."
"The slam gets bigger and better every year B-A as students become more adept at the form of slam poetry. This is a day students have come to look forward to a nice part of the BA culture," Mr. Naylor said.
"Personally, I look forward to it because I can't wait to see what the students come up with. This senior class is the first class to have come up through from ninth grade on watching and hearing slam poetry in class, so I'm excited to see how things work out this year."
Please submit poems to your English teacher by May 2.