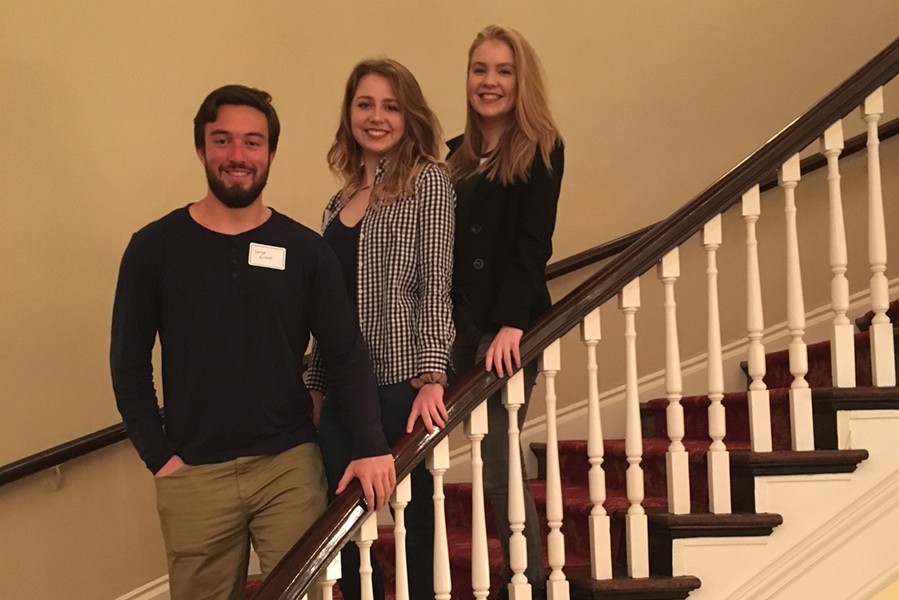 Kerry Naylor
After another successful year of Bellwood-Antis debates, Grace Misera has been chosen by the University of Pittsburgh to travel to North Allegheny High School to argue against other all-star debaters on April 28, as part of the College in High School debate program.
Every year, the CHS Debate class at Bellwood-Antis hosts a school-wide debate. It is part of the argument program offered for college credit through Pitt. It takes place in the auditorium and teachers bring their classes to view the arguments and provide an audience of nearly 200 students.
The best debater is chosen by a panel of speech coaches, teachers and students from Pitt to represent their school in Pittsburgh at a larger debate featuring the best debaters from schools in Pittsburgh, including places like Oakland Catholic, Pittsburgh Central Catholic, Pine Richland, and Seneca Valley. Of the 18 schools taking part this year, only Bellwood-Antis is not from the Greater Pittsburgh Region. Grace will definitely represent Bellwood well.
"It's an honor.  Any time I've been chosen to represent Bellwood for something I take it seriously and it's awesome to be held at the standard as the previous people before me," said Grace.
All schools in the program argue each year based on a shared theme determined by CHS high school teachers.
The theme of all of the debates this year was "Social and mass media improve democratic decision making."
Grace's debate was specifically "Information gathered through social media creates a well-informed society."
Grace recently traveled to the University of Pittsburgh to practice for the debate and is excited for the actual debate to take place.
Mr. Kerry Naylor, the CHS Argument teacher, is confident Grace will do a good job arguing in Pittsburgh.
"Grace is awesome arguing, although she may not tell you that, but this won't be a traditional debate where students crossfire and argue with each other," Mr. Naylor said. "There are 17 other schools involved so the debate is modified. Grace will present one side of the affirmative argument, but probably will not have to defend it against anyone. This makes it perfect for her, because while she is an excellent debater, her greatest strength, coming from the theater, is presentation."
"I have to make a 3 minute speech and I will prepare by doing research online.  I believe I will be nervous because I have to talk about something I'm not super sure about in front of a lot of people," said Grace.
Congratulations and good luck to Grace!