B-A students make memories with promposals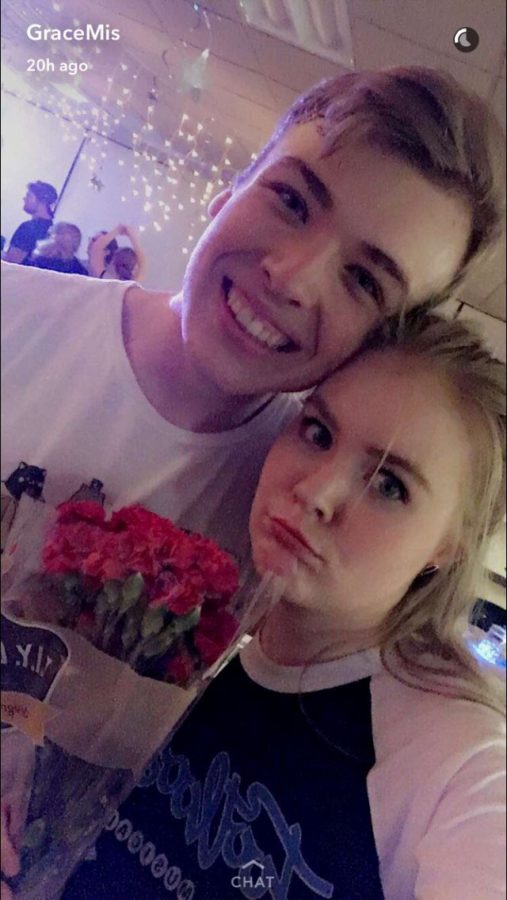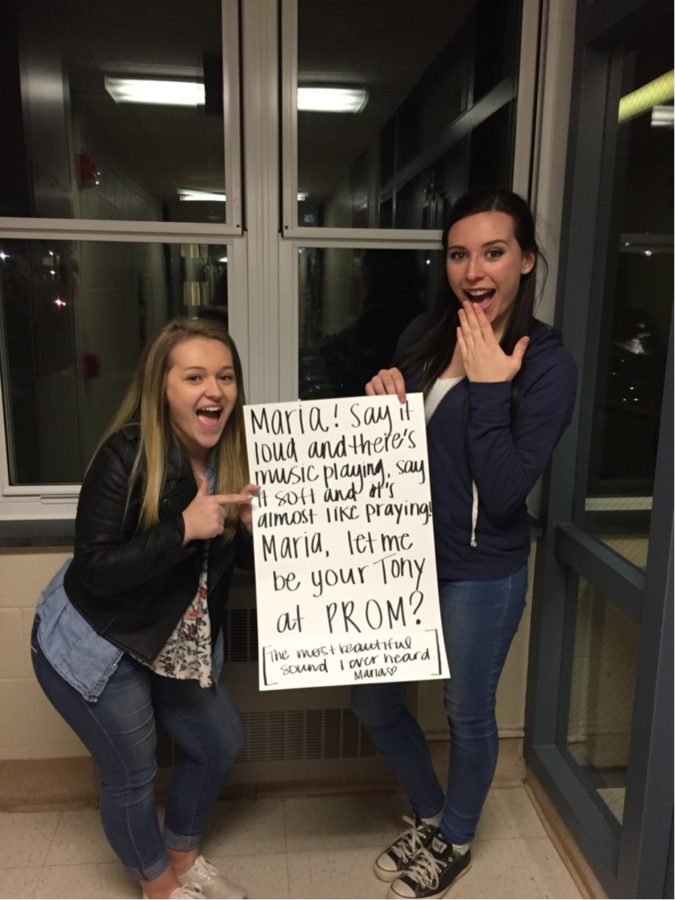 Prom is a big deal for juniors and seniors everywhere, including Bellwood-Antis. You not only have to make sure you have the perfect date, but you also have to make sure that you ask them the perfect way.
Promposals are one of the best things about prom. You get to show someone that you care about them, and they are a fun thing to do for someone you care about. Also, everyone has a unique way to ask the person they care about.
Senior Allison McCauley asked her boyfriend to prom with a box full of his favorite things.
"
I like it when people do nice things for me, and I like how he asked me.
— Grace Misera
"I got a box and put his favorite snacks and drinks in it, his two favorite movies, and a blanket," said Allison, "I can't wait to go to prom with him this year."
Senior Noah Maceno asked his girlfriend, sophomore Riley Amerine, to prom on Valentine's Day.
"I put a note in a box of chocolate for her on Valentine's Day," said Noah. "I've never been to prom before, and I think it will be a lot of fun."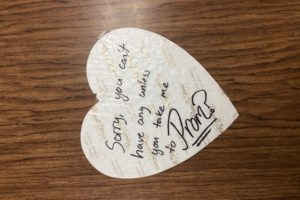 "I was really surprised when he asked me," said Riley."I went to prom last year and it was awesome, I can't wait to go again."
Prom isn't just for high school sweethearts, a lot of people are going to prom with their friends.
Senior Phoebe Potter asked her good friend and alumni Maria McFarland to prom with a poster that means a lot to them both.
"She convinced me to go to prom this year, so I decided to ask her," said Phoebe. "I drove to Juniata College to ask her with a poster with the lyrics to the song "Maria" from West Side Story. That song has been a big thing for us since my freshman year, and I always say she's the Maria to my Tony."
Senior Aaron Andrews asked his good friend senior Grace Misera to prom at the cast party of the musical Footloose.
"I sang the song "Valerie" with Ryen Beam and Robert Vankirk backing me up, and changed the lyrics," said Aaron. "I can't wait to go to prom with Grace Misera."
"I was ecstatic after he asked me," said Grace. "I like it when people do nice things for me, and I like how he asked me, and I can't wait to get dressed up and to prom with Aaron."
The other side to a promposal is the build up of expectations over time caused by sharing on social media, which can be bad.  For example, what will the next generation of prom-goers be expected to do to impress a prom date, or a potential fiance?
For another look at promposals and social media's influence in our lives, read this story.