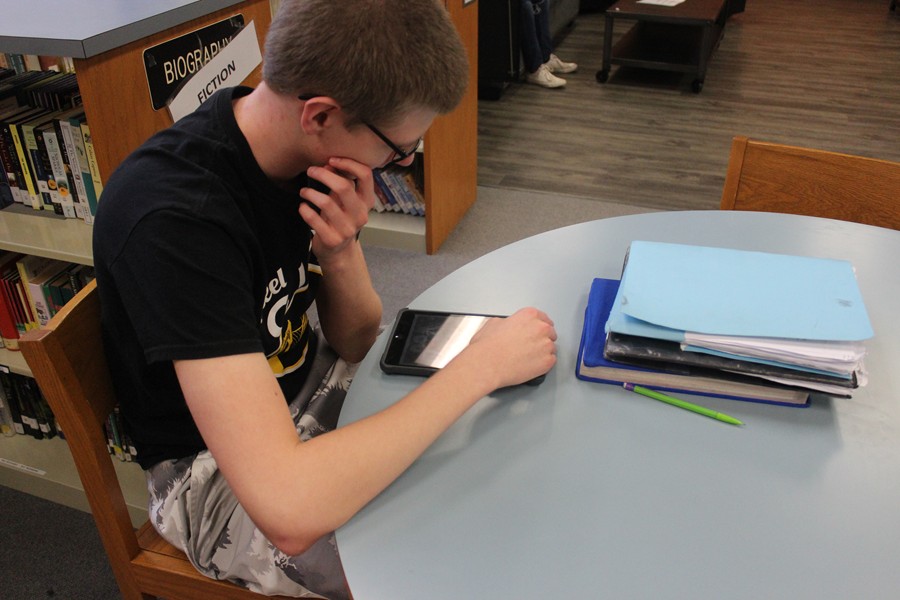 John Kost
In August last year the Bellwood-Antis School District announced that every student would receive a personal iPad to be carried from class to class to use during class with the teachers approval or instruction.
As the school year winds down, what is the district plan for the iPads nine months into this process?
The Director of Instructional Technology and Media for Bellwood-Antis, Ms. Jamie Forshey, is busy preparing to collect iPads from the senior class. Ms. Forshey feels that the first-year initiative was very successful. She said the school district realized that learning how to use the iPads for learning would pose a chalenge for both staff and students, but teachers have had learning days to learn the functions of the iPads to later teach the students.
Ms. Forshey has plans to extend some of the tools and apps for next school year.
"It's the first time in our district that students had 24/7 access to information, resources, and ways to demonstrate creativity all at their fingertips, so I'd say that makes our initiative successful," said Ms. Forshey.
As June 2 approaches, students will receive clear instruction on how to properly store and take care of the iPads through the summer months.
High school principal Mr. Richard Schreier believes that Bellwood-Antis has had a very successful year with the iPads for being a school with a history of very limited technology.
"Everyone stepped it up to integrate and acclimate to the significant change," said the high school principal. "As time passes, a higher expectation for students and teachers use in the classroom to explore the many benefits of this recourse."
Ninth grade class president Evan Frye felt it took time throughout the year to see major uses of the iPads in class, but that is a part of a natural process.
"This was a slow year for the iPads, but if we keep using them we will get better use out them," he said.
Frye thinks that getting iPads was a good idea because we will all end up using computer technology for all learning.
Ms. Forshey agrees with Frye and thinks that as time goes on the iPads will be used more.
"We knew there would be a learning curve for everyone involved, both staff and student, but we were very pleased with the implementation of the 1:1 initiative throughout the school district," said Ms. Forshey. "We've been happy about the forward progress we've made for our students and their learning."