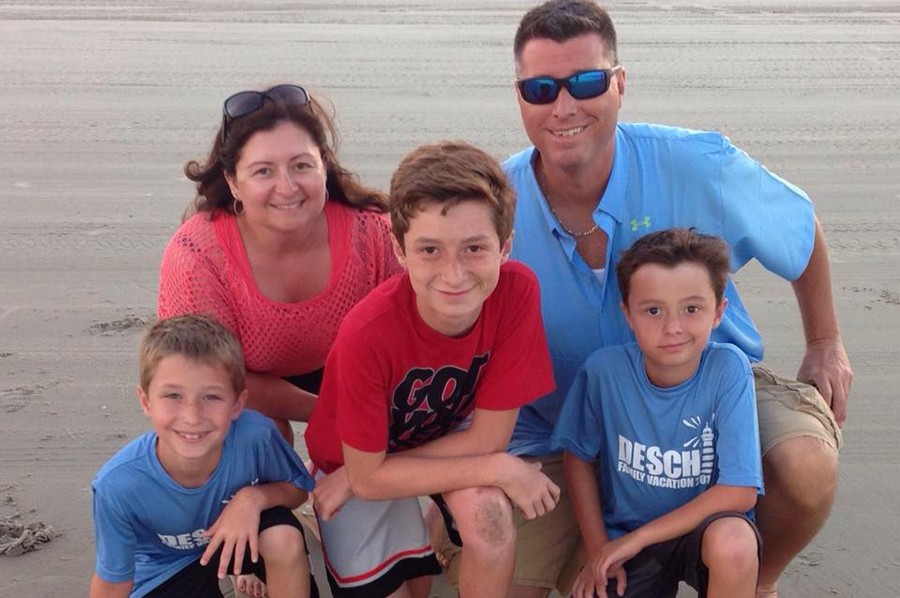 Facebook photo
Sharon (Sager) Desch, Bellwood-Antis Class of 1992 Valedictorian, will be the 2017 commencement speaker at graduation ceremonies Friday, June 2 at 7 p.m. at Memorial Field.
After leaving the halls of BA, Mrs. Desch went on to Penn State University, to obtain her B.S. in Aerospace Engineering. She currently works at NASA in All Points Logistics on the Engineering Senior Staff and the Orion EM-1 GNCP Flight Software Test & Verification.
Along with these two teams, Mrs. Desch's work experience at NASA goes on to include United Space Alliance, Engineering Staff I-I and Lockheed Martin, Engineering Staff I.
Mrs. Desch is eager to speak to BA's graduating seniors next week.
"I enjoyed growing up in Bellwood and going to Bellwood-Antis," said Mrs. Desch. "Even though I no longer live in Bellwood I still have a strong connection to the town and school through family and friends."
Mrs. Desch is married to another B-A alumnus of 1992, Devon, and together they have three sons: Dylan, Levi, and Colten.
While at NASA Mrs. Desch has won numerous awards for her dedication to safety and excellent support in verification among other things. Her most recent award was the Individual Orion Software Award. She was awarded this for her outstanding performance as Propulsion FSW versification lead in support of the Orion Program. It was her second time winning this award specifically
Mrs. Desch is excited to share her journey with the graduating Class of 2017.
"My speech will focus on my career path since high school, and what I believe got me to where I am today," said Mrs. Desch. "I am hoping this advice will help the graduates as they start out on their own professional journeys."
Other speakers at commencement will include Valedictorian Jarryd Kissel, Salutatorian Abby Luensmann, and 2017 Class President Ryan Moore.