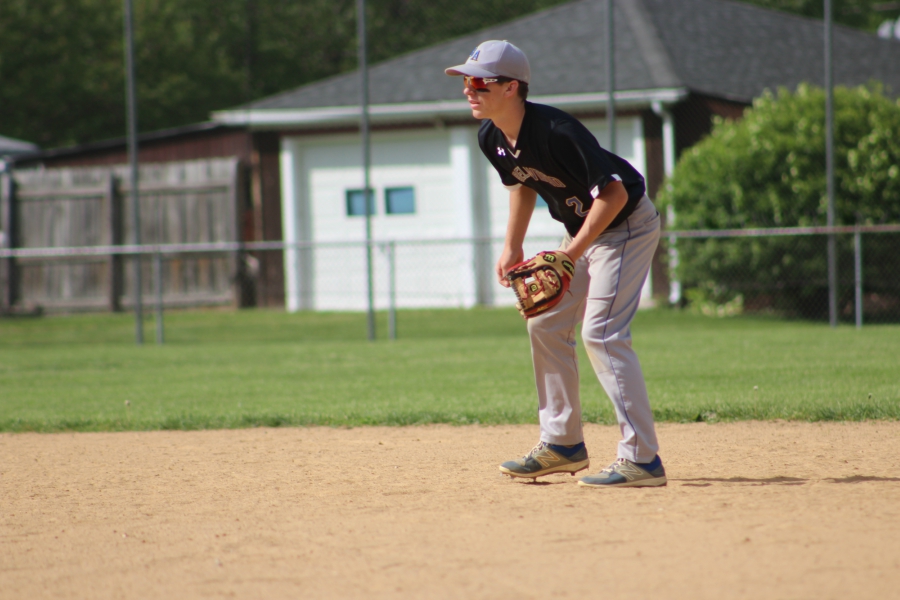 Ali Wagner
Bellwood-Antis Blue Devils fell to defending champions Bishop McCort in the District 6 2A championship last Friday at PNG Field in Altoona.
"If we learn from losing we become winners in the end," said coach Conlon.
Third-seeded Bellwood-Antis blasted fourth-seeded Bishop McCort for three runs in the third, although it didn't help due to the Crushers dominating the first and second innings.
In those two innings McCort scored its only five runs on the night. B-A scored three in the third, but the crusher's pitcher Brenden Lavely retired 15 of the final 16 batters.
Bishop McCort fired shots at B-A starter Nevin Wood, scoring 5 runs on 6 hits. McCort forced B-A Coach Conlon to relieve the senior and put in freshman Travis Luensmann.
Luensmann in relief only gave up one hit, a 2-out single to center. He shined on the mound but struggled on offense, striking out all three times.
In the end, senior Sawyer Kline finished the game, retiring the final six of seven batters.
In the end both teams played well, but Lavely and an errorless defense shut down B-A's big pushes.
"Getting behind by 5 – but the kids battled and made it a game."
The five runs in the beginning was enough to win over B-A.
The Devils still advance to the PIAA playoffs, where they with now face Newport next week in pursuit of the program's second state title.
"We are taking it a game at a time, but we feel we can play with anyone," said coach Conlon about state playoffs.