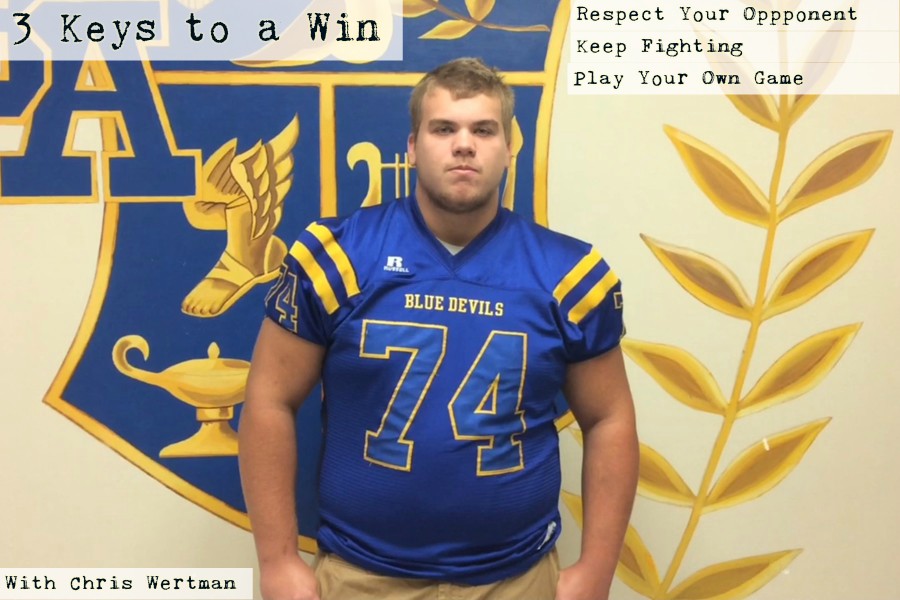 Kaelynn Behrens

3 KEYS SUMMARY
Respect the opponent
Playing our own game
Don't let up
With the Blue Devils coming off the arch rivalry win over Tyrone last Friday night, it's important to keep in mind the name of the game. Senior Chris Wertman shared his three keys to success for tonight's game against Glendale.
Chris emphasized the importance of respecting your opponent. "Glendale has been good in the past," said Wertman, "and they're better this year."
The senior also held true to the idea of the Blue Devils playing their own game, going on to say despite the Vikings passion for passing, Bellwood brings a strong defense to the table.
The last key of success for tonight in Wertman's mind is to keep fighting, and to keep the upper hand against Glendale. "We have to keep playing the way we can so we can go up real big," said Chris.
The Blue Devils take on Glendale on their field tonight at 7 p.m.