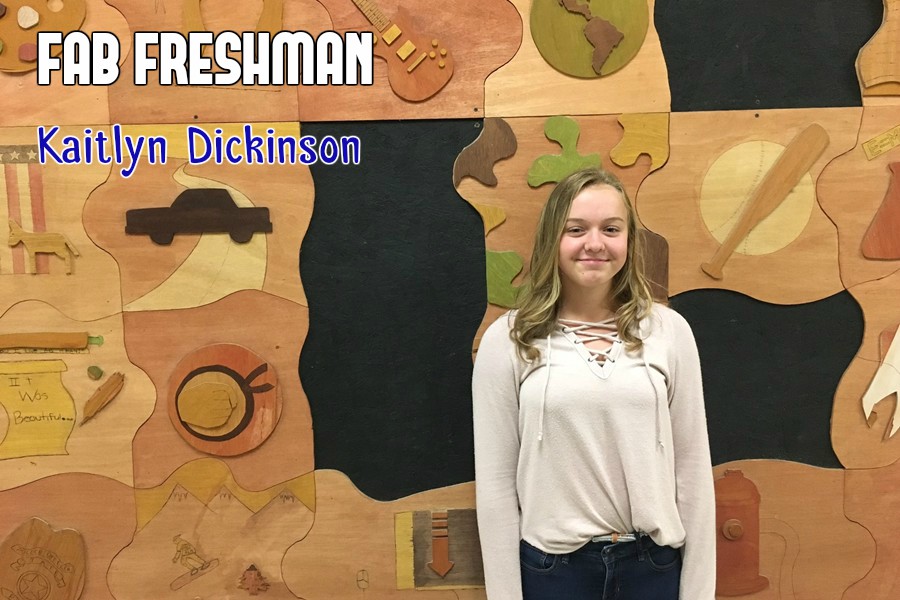 Cazen Cowfer
Ninth grader Kaitlyn Dickinson is a great student here at Bellwood-Antis.
She is a great dancer at Andrea's School of Dance. She's a sweet, funny, understanding, and honest friend who everyone loves to be around.
One of her favorite songs are "Friends." If she could live anywhere when she's older she wants to live in Hawaii. She loves to shop at Hollister in the mall. Her all-time favorite Disney character is Dumbo. Her favorite food is potatoes, and she loves to visit the beach.
Her best friend is Isabella Barbosa, and they usually spend their free time together and go on trips with each other, as they are basically sisters.
Her favorite teacher is Mr. Naylor who teaches English and Journalism.
She describes herself as a "weird potato" because her favorite food is anything with potatoes.
When she graduates she wants to go to College and study Nursing, but her dream job is to be an Interior Designer.