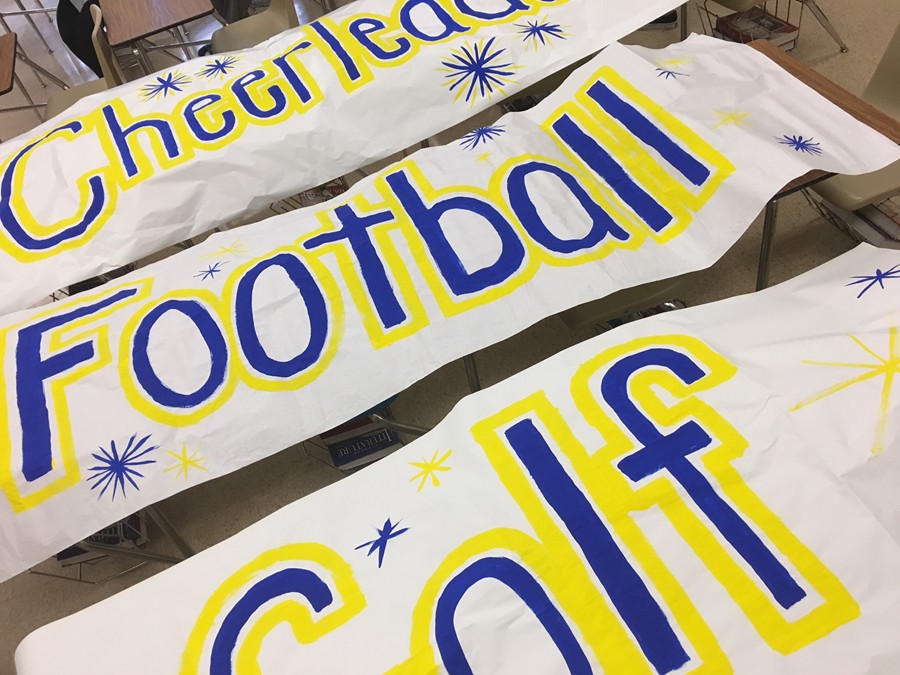 Mya Decker
This Friday during 8th period, the Bellwood-Antis student body will meet in the high school gym to celebrate fall athletes, band, and cheerleading squad.
It's the first pep rally at B-A since the 2000s.
The BluePrint will broadcast it as it happens on Facebook Live through its Facebook page.
High School Principal Mr. Shreier the decision was made to bring back pep rallies because students came to him and asked. Since it was student-driven, he agreed.
The event has a highly organized schedule.
After a run-in through the gym and introduction of fall sports teams and players, select fall athletes will participate in a volleyball match against the teachers.
The band will also be on hand to play pep songs.
The pep rally has been designed and brought together by members of The Leo Club. They wanted to not only recognize all fall athletes, but generate school spirit for these sports.
Mya Decker, who is heavily involved in organizing this event, says that there should be appreciation for all sports.
"We feel we should support all sports because we all participate and put in the work. All sports should be celebrated and congratulated," said Mya.
If all goes well this Friday, the Leo Club will shoot for the overall goal that every seasonal sport will be recognized throughout the year with a pep rally.