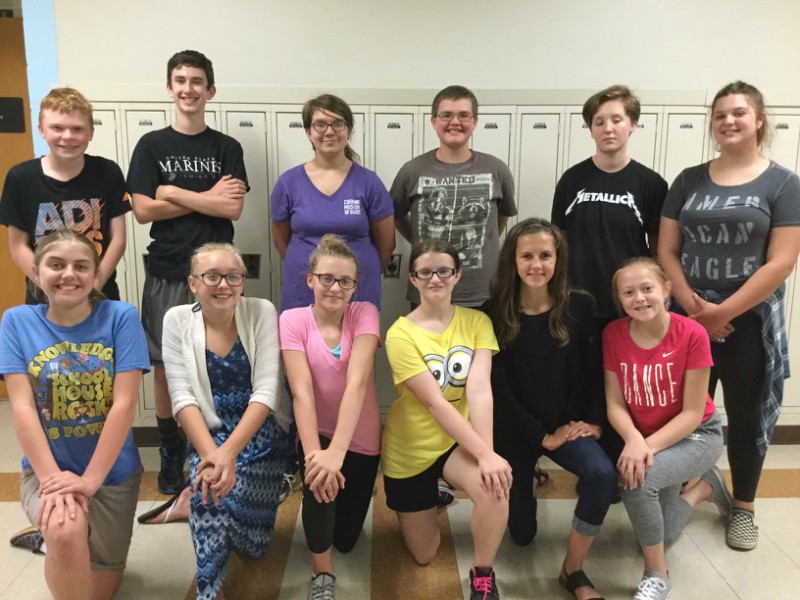 Kathy Taylor
Seven Bellwood-Antis students placed at the first Junior High speech meet of the season last night at Bellwood-Antis High School.
Fourteen Bellwood students competed against nine other school districts: Altoona, Chestnut Ridge, Forest Hills, Greater Johnstown, Indiana, North Star, Somerset, Westmont Hilltop, and Windber. Over 100 students total competed in Drama, Duo, Impromptu, Informative, Persuasive, Poetry, and Prose.
In middle school, our placements included Avery Turek and Lydia Worthing, 6th place in Duo; Jayce Miller and Sophia Nelson, 3rd place in Duo; Caedon Poe and Ethan Brown, 2nd place in Duo; Raela Zuiker, 4th place in prose; Zach Amato, 7th place in Impromptu; Emma Corrado, 4th place in Impromptu; and Sarah Berkowitz, 2nd place in Persuasive. Our high school placement included CayleeAnne Taylor, 4th place in Poetry.
Thirty eight high school students volunteered to act as judges and the National Junior Honors Society sold food as a fundraiser.
Coaches Mrs. Alyssa Cunningham and Mrs. Cathy Taylor are satisfied with the students' performances and look forward to helping them improve.
"All students should be commended for their participation. It is very difficult to speak in front of others, but public speaking is definitely a skill that will help students find success outside of school," said Mrs. Taylor.
The next meet is October 12 at Somerset.