BA crowns Homecoming Queen
Maria Cuevas/BluePrint
B-A senior Shayla Branstetter said being crowned homecoming queen Friday night wasn't that big of a deal, but she wasn't knocking Homecoming.
Last Friday, Shayla Branstetter was named BA's newest homecoming queen. Kamryn Mercer took home first runner up.
For Shayla, the event was much more about sharing an experience with her friends than earning the crown.
"My favorite part was just being on the court with my friends," said Shayla.
All members of the court agreed including Kamryn.
"It was an amazing expierience. I had a blast doing skit nights with my friends," said Kamryn.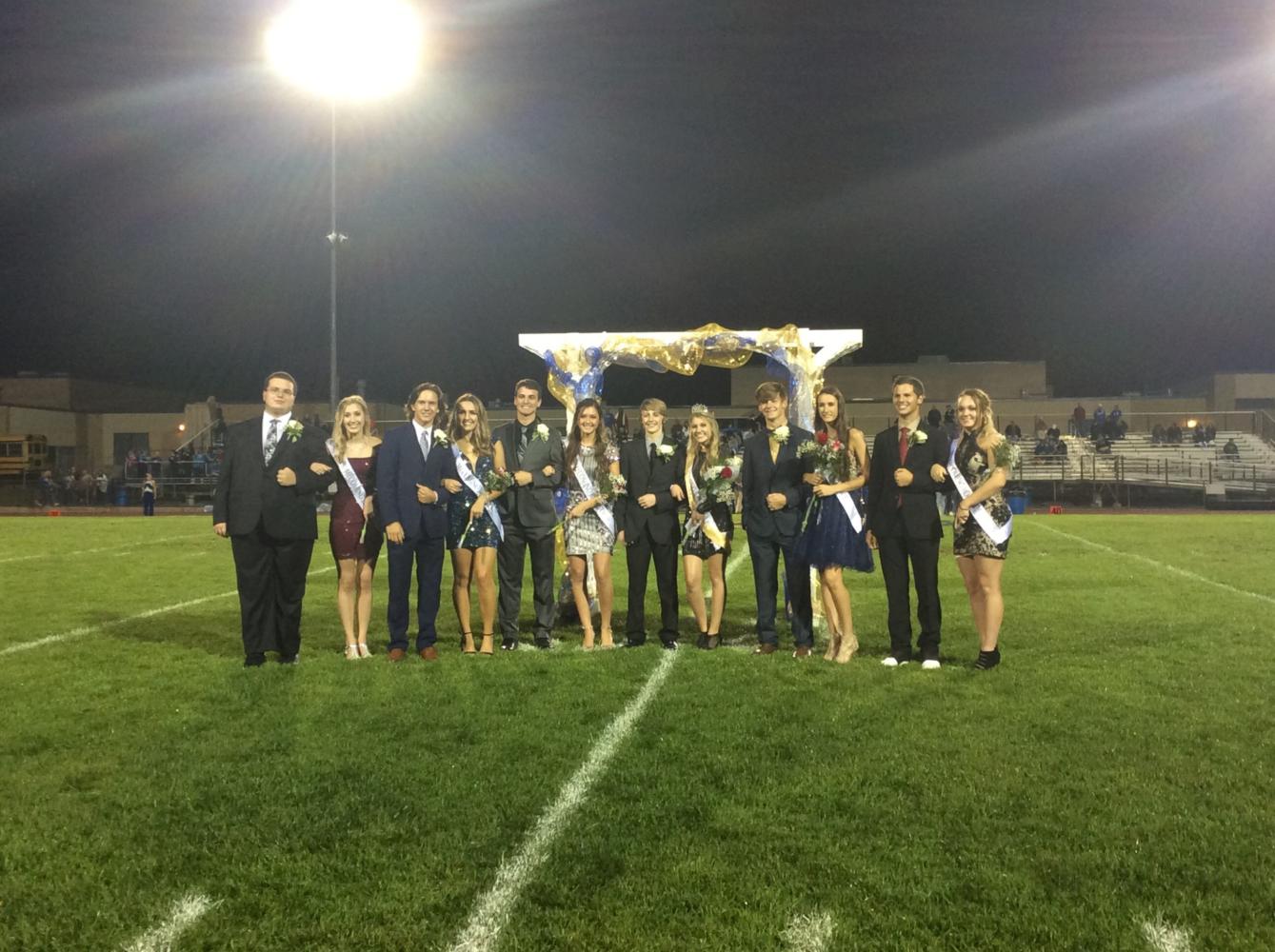 The 2017 court consisted of Shayla, Kamryn, Ali Dumin, Alexis Gerwert, Rachel Wertz, and Sidney Patterson. The escorts included Tristian Claypool, Blake Johnston, Max Dearmett, Collin McCaulley, Shane Thomas, and Tanner Worthing.
Their eventful night started off with a photo shoot over on the cemetery grounds. The ladies and their escorts took several single shots and group shots. After the photo shoot, the group participated in the annual Homecoming parade. Each contestant and their escort rode through Bellwood-Antis in a stylish car. The parade is always a big hit with the crowd.
After all the publicity events were over, the Homecoming court arrived at the football field where they received free concessions and a free ticket to watch the Bellwood-Antis Blue Devils take on Williamsburg.
With BA winning in the first half, the Homecoming court and escorts were introduced on the field at halftime, with a brief description of their personalities and their extracurricular activities, leading up to the crowning.
The girls on the court would have been happy with whoever won.
"There is no bad blood, we are all happy for each other," said Kamryn.
"I would have been happy no matter who won," said Shayla.
Leo Club sponsored and organized the Homecoming event under the direction of Mrs. Carol Bartlett.