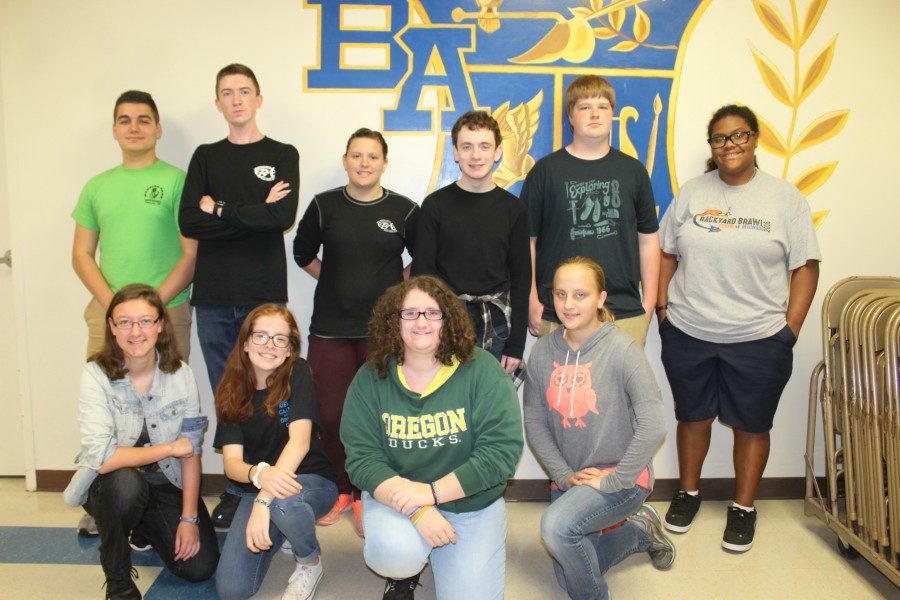 Julie Norris
Twelve Bellwood-Antis musicians have qualified to participate in this year's 2017 Blair County Band festival at Bishop Guilfoyle Catholic High School.
The students that will be attending are Kaitlyn Farber (Flute 1), Alanna Vaglica (Flute 2), Shayla Graham (flute 2), Brendan McCaulley (Clarinet 2), Dominic Tornatore (Alto Sax 1), Hannah Hornberger (Bassoon), Shalee Bennett (Trumpet 3), Jonathan Gummo (Trombone 3), Tyler Frye (Euphonium), Lara Hall (Tuba), Lordin Williams and Thalia Lucio (percussion).
The concert will take place next Tuesday, October 17, at 6:30 p.m.
The group will be playing five songs this year, including Three Ayres from Gloucester, Air for Band, Flourish for Wind Band, Brighton Beach, and Melodious Thunk.
Kaitlyn Farber, senior, was a little saddened by her final County Band production.
"It is a little sad knowing that this is my last counties. It is fun to go and hang out with your friends," she said.
Senior Lara Hall recalled how previous county band experiences impacted her.
"It has made me a better player," said Lara.
It's the first trip to Counties for junior Jonathan Gummo and he said he was excited.
"I get to play my trombone more and meet new people," Jonathan said.  "I think it will make me progress as a musician because we are literally playing all day."
County band this year should be a success. There will be musician from Bellwood-Antis who are good at what they do and love doing it. All agreed it is a great opportunity and experience.