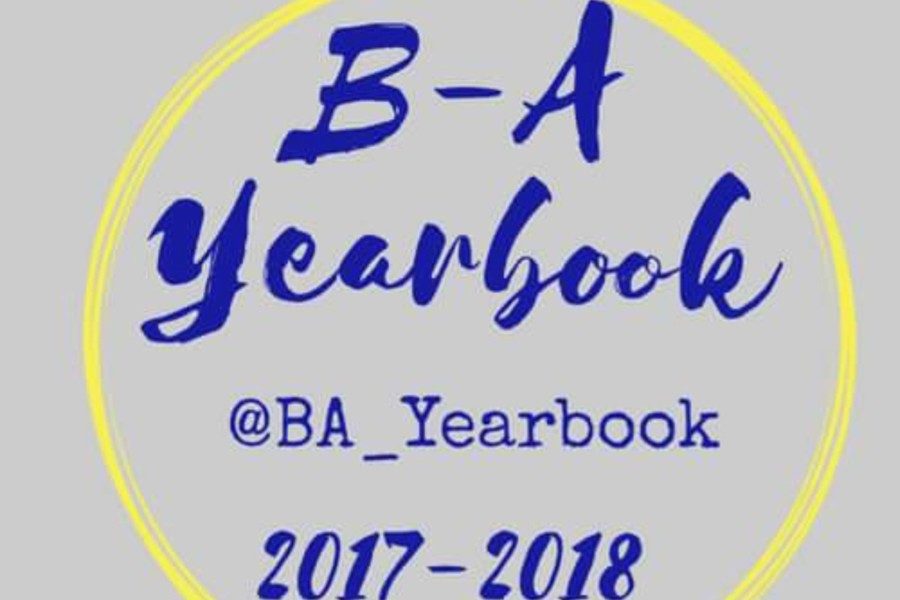 Mikala McCracken
Have you heard? The 2017-2018 Yearbook has taken to social media in hopes of spreading the word to family and classmates about getting a copy of the Bellwood-Antis annual.
The idea came from this year's new advisor, Mrs. Ali Stinson.
"We were in need of an advisor and Gwen and Alivia asked me a couple times. I enjoy digital scrapbooking and thought I may be able to help offer some ideas and guidance," said Mrs. Stinson.
Juniors Gwen Dougherty and Alivia Jacobs, two of the three returning yearbook staff members, found it very important to get the word out there on the web.
The Yearbook is available on these platforms: Instagram, Twitter, and Facebook.
"I think it's awesome that we are going on social media," said Alivia. "It will help us to reach the parents, and since they usually pay for them, I think we will sell more."
"Almost everyone has social media, so we thought we could use it to communicate about sales, deadlines, etc. to parents, students and B-A community," said Mrs. Stinson.
This year's staff consists of nine members, six of them brand new to the class. Mrs. Stinson's secret to this year's success is "finding each student's strengths to maximize their impact on the book."
Despite the demanding deadlines, student staff-members take the class page by page.
"It is easy going even though a lot of work has to be done. We are slowly becoming a tight-knit family," said Gwen.
"The yearbook is going to highlight and tell the story of the 2017-2018 school year. We want the yearbook to be one of their favorite high school mementos that they can look at and remember that year at BAHS!" said Mrs. Stinson.
If you would like to visit these new social media platforms and give them a like or a follow, click the links below:
Instagram
Twitter
Facebook