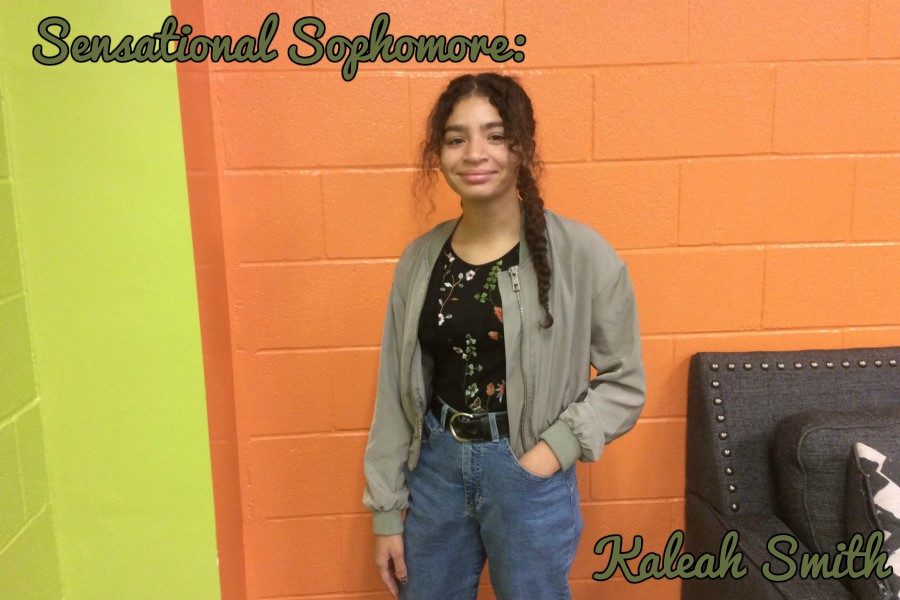 Olivia Stetter
This week's Sensational Sophomore is Bellwood-Antis student Kaleah Smith.
Kaleah is the kind of person who is friends with everyone, who is always generally happy and has a sense of humor that always makes you laugh.
"Kaleah is my favorite person to be around in and outside of school," said Lauren Thompson.
She shared that her favorite part about B-A is the people. She also said her favorite part about her sophomore year is being able to hang out with the upperclassman and learn things from them that will better her future here.
Although she enjoys them all, her favorite teacher is Ms. Cunningham. She looks up to her because she teaches three different English classes, and is charge of a club Kaleah is in, Speech League.
She also participates in Leo Club.
Kaleah would like to go to the University of California, Berkley to pursue a career in Pychology. Her goal this year is to be an honor roll student all year, and to have perfect attendance.