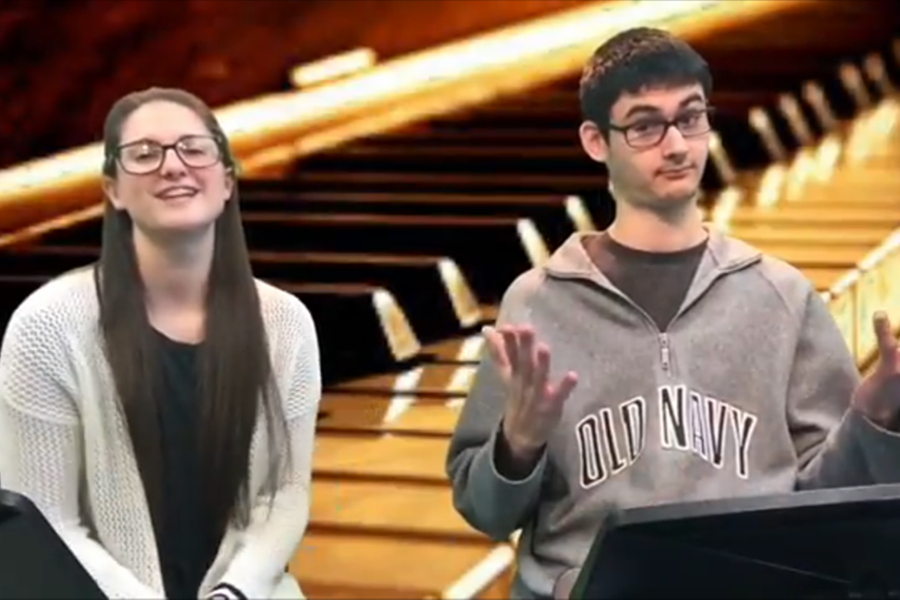 Kaelynn Behrens
This junior is definitely "2 Cool 4 School!"
Zion Poe is quite the interesting guy! Not only does he play piano, but he is writing songs all on his own!
"It is usually very difficult because it's not easy to figure out where I want to go with a song," Zion said.
According to Zion, the hardest piece he has ever played was the introduction to Star Trek The Next Generation.
However, Zion didn't learn to do this completely on his own. He gives Pam Miser credit for improving his skills during lessons with her.
Outside of piano Zion spends much of his time with his family and his brother Caedon, playing strategic games, and completing physical activities like running. Zion has always liked math and wants to be an actuary when he graduates. He also plans to keep playing piano into adulthood, since he has been perfecting the skill since the 7th grade.
"I plan to play the piano as long as I can," he said.
See more about Zion in his video interview! Also, check out the video of him playing during a piano recital last year.