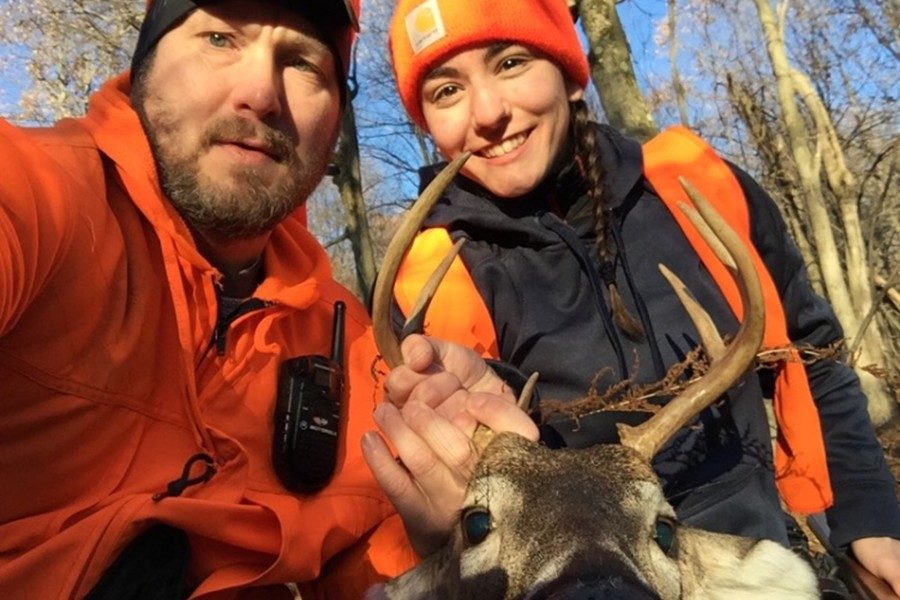 Cassidy Shawley
As most Pennsylvanians may know, buck season started last Monday. Many Bellwood-Antis students were successful in their hunt for the big one just in the first week of the season.
Cassidy Shawley got to her spot at 8:30 a.m. and took her lucky shot at 8:45 a.m. She hunts on the ground on Tipton Mountain. Shawley's massive 8-point gave her a huge rush of adrenaline.
"It was very exciting and I'm glad I got to do it with my dad," she said.
Andrew Decker got to his spot at 4:53 p.m. and took down an 8-point by 5:00 p.m. He hunts near Phillipsburg.
"It was huge!" Andrew recalled.
Aubree Reiter got to her stand in Clearfield around 6:30 a.m. At 9:53 a.m. she took down a huge 10-point with a massive body and a wide spread. She said, "I'm proud that I killed him with one shot with my dad."
Trenton Gonder got to his stand, 30ft up a tree, at 5:45 a.m. He hunts in between Bellwood and Tipton. He shot his 10-point at 9:45 a.m.
"This is one of the biggest deer I've ever shot," he said. "It felt really good."
Kaelynn Behrens got to her stand up in Clearfield around 6:50 a.m. At 10:35 a.m. she shot and killed a 6-point. This was Behrens' first buck, and she was with her dad.
Kaelynn said, "Points don't matter to me. I'm just happy i got to share the experience with my dad."