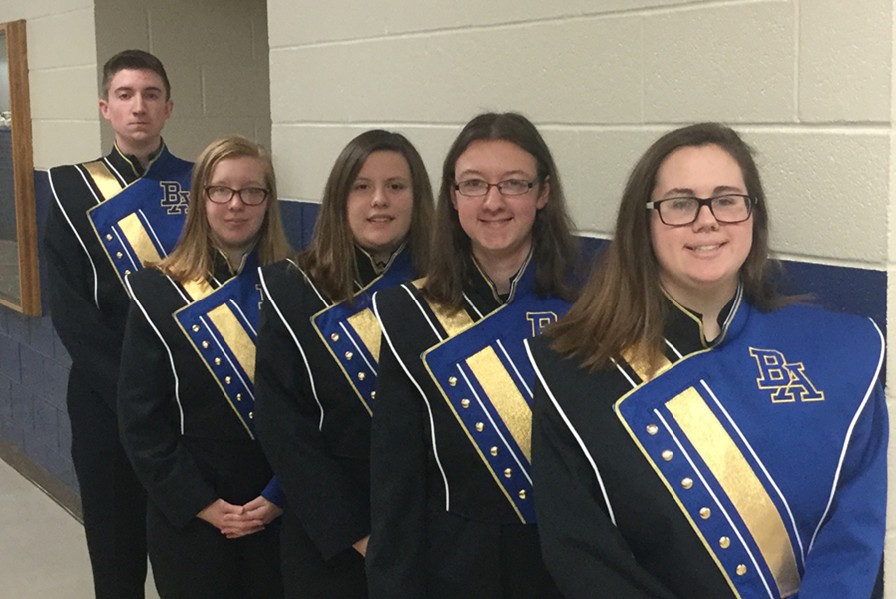 Courtesy photo
When shopping online, getting your orders delivered on time isn't always guaranteed.
Last spring the Bellwood-Antis band had everyone sized and ready to order new uniforms for the 2017 season  from DeMoulin Bros. & Co. after months of fundraising.
The  2017 football season came and went with no new gear. The uniforms just arrived three weeks ago.
"I commend my students for their patience, maturity, and understanding under imperfect circumstances," said Band Director Mr. Patrick Sachse.
The Sales Representative from DeMoulin had assured band officials that the uniforms would be in for the first football game.
Later they pushed the delivery date to October 21. The uniforms were finally delivered on November 17.
The delay led to some angry feelings for some band parents.
"They are so much sharper and look better. I guess I am disappointed  they weren't here for football games, but at least they're here now," said senior Kaitlyn Farber.
The main reason the company was falling behind in orders was because they had a record number of schools ordering at the same time. Mr. Sachse said he was not happy that the sales person did not give accurate delivery dates.
The band will, however,  be wearing their uniforms at the Memorial Day parade and the spring concert. Honors band students will be able to wear uniforms at festivals. One of the places the band is most excited about wearing their uniforms is at Walt Disney World this June.
"I am so excited. They are so much nicer then the old ones," said senior Kyra Woomer. "I'm a little annoyed we didn't have them months ago. We all helped to pick designs, but they didn't come in time."