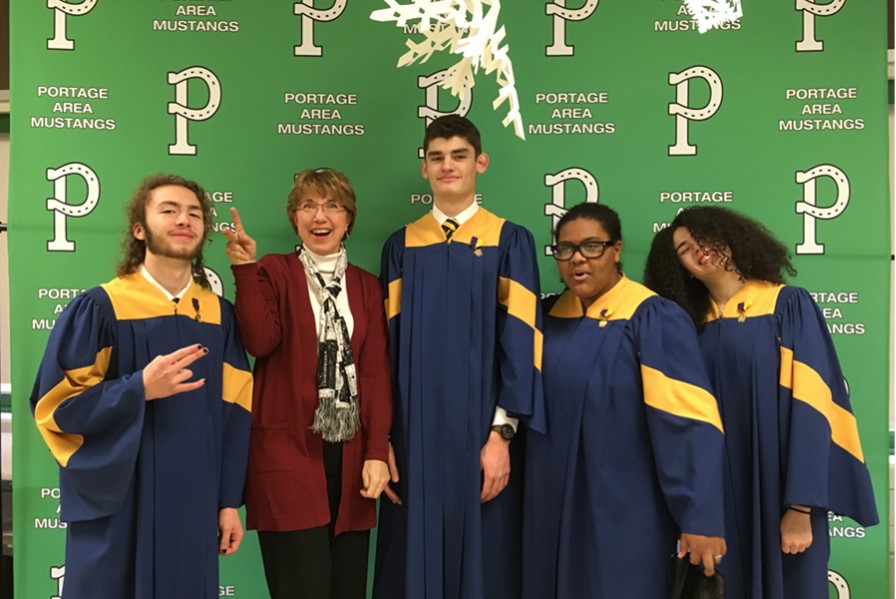 Courtesy photo
Bellwood-Antis senior Robert VanKirk will get another chance at going to state chorus after advancing to regionals at PMEA district chorus last week.
Robert is one of four B-A singers who participated in District chorus at Portage High School.
"I'm excited and honored to be chosen to go to regionals. I look forward to trying to make it to states. With enough practice, I am confident that I will make it to states," said Robert.
Robert qualified for Regionals last year but did not advance.
Robert was joined at Districts by Dominick Faith, Shalee Bennett and Idemarie Lugo. The singers rehearsed for two days and sang in the Saturday morning festival concert.
The PMEA regional chorus festival will be hosted by Penn Cambria high school, on February 28 through March 2.
Music teacher Ms. Beth Hull was quite proud of Robert's performance.
"Robert has always excelled at music.  He's a 'natural' at learning, interpreting and performing anything he sings," she said.
Ms. Hull also said Robert will fit in nicely at Regionals.
"Regional Chorus, the next step to the PMEA All-State Chorus, provides a musical audition challenge that will inspire Robert to push his abilities," she said. "Attaining a seat in that revered PMEA choral ensemble, comprised of the finest Pennsylvania high school singers, would just confirm what everyone at Bellwood already  knows, Robert has a beautiful voice and he is an intelligent, fabulous singer."