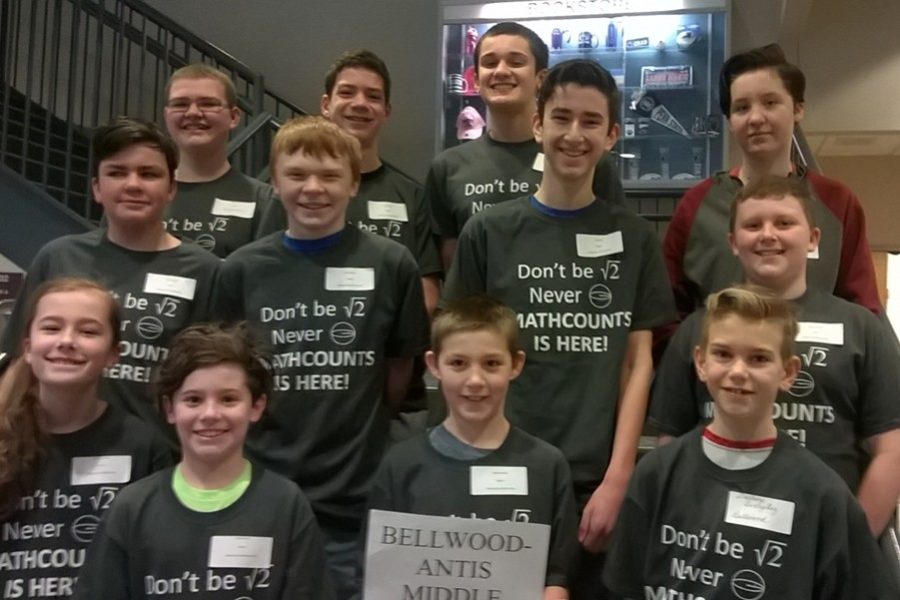 Courtesy photo
Last Saturday, the Middle School Mathcounts team placed second at the Regional Mathcounts Competition at the Altoona Campus.
The team consisted of Jack Luensmann, Zach Amato, Caedon Poe, and Emma Corrado.
In addition, three Bellwood students placed within the top 10 of the competition. Sean Mallon took 8th place, Jack Luensmann with 6th place, and Caedon Poe with 5th place. During the competition, these three got the chance to participate in 'The Countdown Round', in which is a one-to-one elimination round that allows a student to advance from their original standing after the two individual rounds.
"We were very happy to see 3 of our students break into the top 10 and be eligible for the countdown round," said Coach Mrs. Kathy Taylor.
Other students who competed included Ethan Bown, Canyon Neyman, and Harrison Walker. There were also several 5th graders who competed: Briley Campbell, Holden Schreier, Derek Stivers, and Zachary Gonzales.
"The interest at the 5th grade level is exciting," said Mrs. Taylor. "It will help build our team in the future."