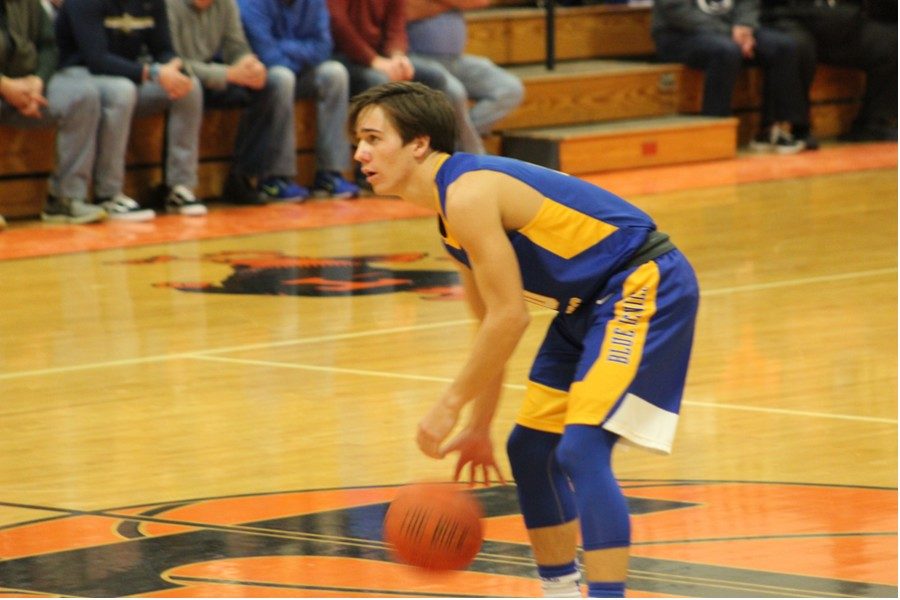 Kerry Naylor
Tanner Worthing has had a great basketball career. He has been playing for 13 years after starting at the Rec Center in Tipton.
Tanner has had a love for the sport for so long because of "the fast tempo, high scoring, and the competition." Tanner says that he is "competitive in nature."
The basketballs team's goals this season are to play for the district championship, Tanner said. Their record so far is an amazing 15-5.
Tanner himself is averaging nearly 10 points and six assists per game. He has scored in double figures 10 times, including a season-high 20 against Williamsburg in January.
Tanner is a senior this year and is ready for the next chapter in his life. He plans to attend Lock Haven and possibly participate in track and field. Tanner plans to major in Health sciences to become a physician's assistance.
Tanner says that he will miss "hanging out with friends and playing basketball games weekly" after he graduates.
We wish Tanner the best of luck in the rest of the basketball season and also to his future career and college!