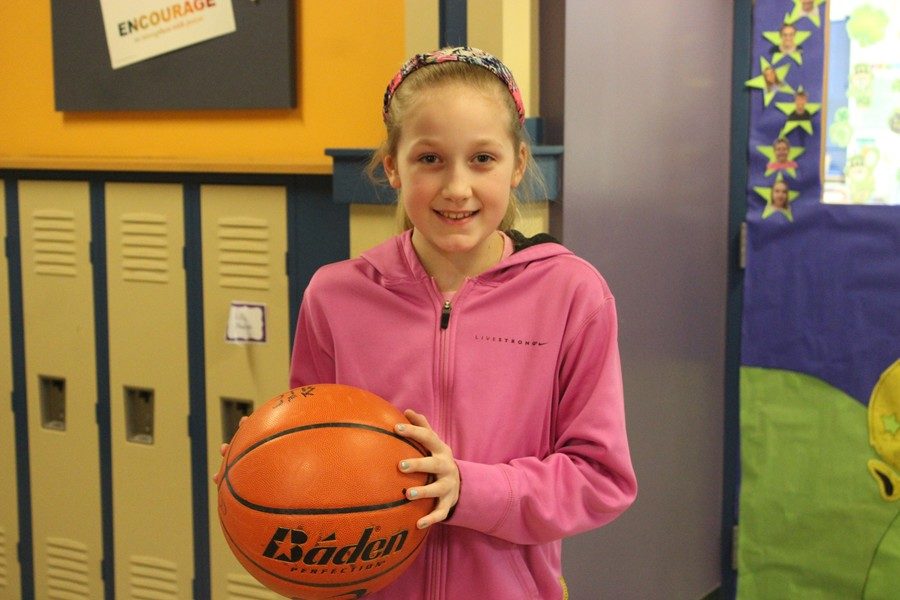 Mya Decker
Lilly Gerwert and her team recently won the basketball championship at the Northern Blair Rec Center.
Lilly scored 4 points that game.
"I feel happy for me and my team. It shows how much we improved," she said.
Lilly has been playing basketball in leagues since second grad.
"I can remember going with my dad to his practices and games," said Lilly, whose father Brent scored 1,000 points for the Blue Devils in the 1990s before coaching them to a District title in 2016. Coach Gerwert stepped down after the 2017 season.
Lilly loves the game because she gets to be part of a team and play games with them and other teams. She also likes being able to be with friends and have fun.
Lilly's biggest supporters in her basketball career are her family and coaches. She looks up to a star athlete in our district, sophomore Alli Campbell. She says she has been influenced by Alli by watching her play.
"She shows an example by the way she is as a player and how she is with her teammates," said Lilly.
Lilly plans to become a Lady Blue Devil and play basketball in middle school and high school. She also would like to play basketball in college if she gets the chance.
Everyone has a favorite moment in the their sport or even if not in a sport. For some it's maybe winning a championship, and for Lilly it is no different – it's the Rec Center title she recently won with her teammates.
Goals help any athlete achieve more. Lilly has goals to be a great teammate, be a good sport, to listen to her coaches, and especially to have fun!