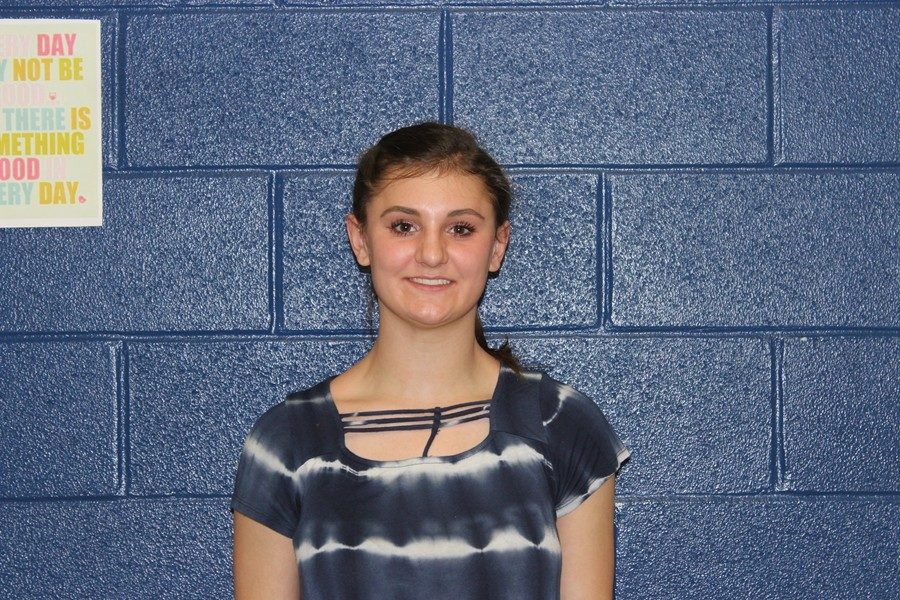 This week's Fab Freshman is Caitlyn McCartney.
She's a great friend and a really sweet person who loves cheerleading and track.
Caitlyn likes high school because there you have more individuality. You can make more choices, and you have more responsibility.
Her biggest role model is her dad, Chris McCartney.
Caitlyn's best friends are Zach Mallon and Nicholas Caracciola.
"Zach is always here for me and supports through everything. I can always be myself around him," Caitlyn stated. "Nicholas and I have known each other since we were four and he is like a brother to me."
In her free time she loves to watch Netflix, tumble and hangout with her friends.
She describes herself as loyal, caring and bold.
Her friends think she is pretty awesome.
"Caitlyn is my best friend. She's always there for me and I can always be myself around her. She's always there when I forget what the homework is, she knows what's on my mind and what to say. She's so sweet, she has the biggest heart and I'm happy to have her as my best friend," Caroline Nagle commented.
"Caitlyn has such a good personality. She is always there when you need her and you can always count on her. She's so fun to be around and she is so talented," Jamyson Focht said.