Reading team takes 2 of top 3 places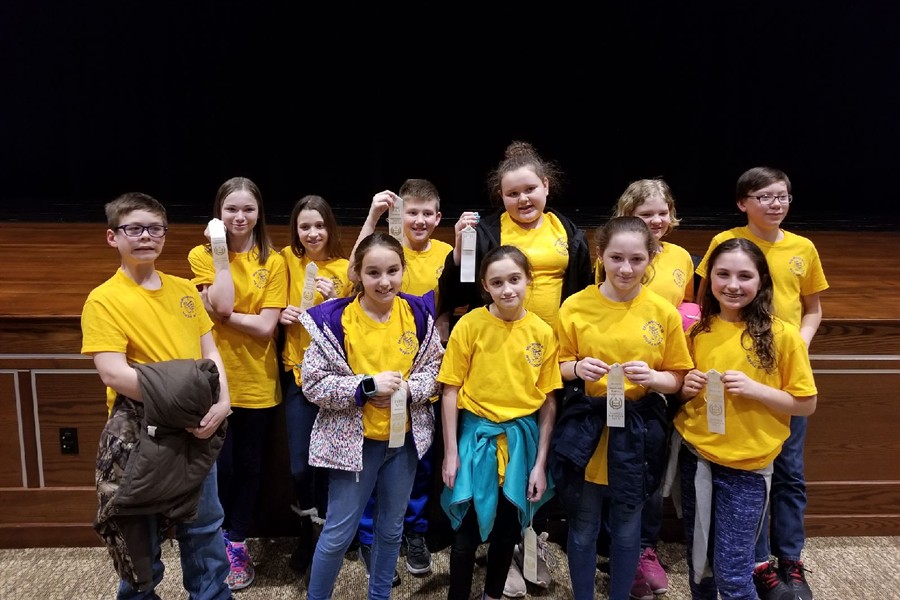 The team specially chosen to simply read, the Bellwood-Antis Reading teams took their book smarts straight to Forest Hills last Thursday, where they competed in the IU08 Reading Competition. B-A entered with two teams and put on an impressive performance.
The Blue Team earned a score of 70, giving them the top honors for the night, and their first time taking home the first place trophy. The Gold Team earned bronze, as they earned 51 points on their first meet.
The resourceful and ready readers wrote their names right in the record books with a performance so good, so skillful, so glorious, it made Mrs. Taylor proud of both teams.
On GOLD TEAM, we have Max Belis, Katie Bianchini, Avah Hasslar, Brooke Hescox, Seth Hollen, Trinity Maines, Jaylnn Partner, Gracie Rice, Robby Servello, Mackenzie Weber and Loralie Weeden.
And on the THE BLUE, we have Rylie Andrews, Annie Bardell, Kimberly Bennet, Rebecca Brown, Briley Campbell, Cole Dickinson, Carena Eamigh, Ryan Marinak, Chance Schreier, Holden Schreier, Derek Stivers, and Emiley Zacker.