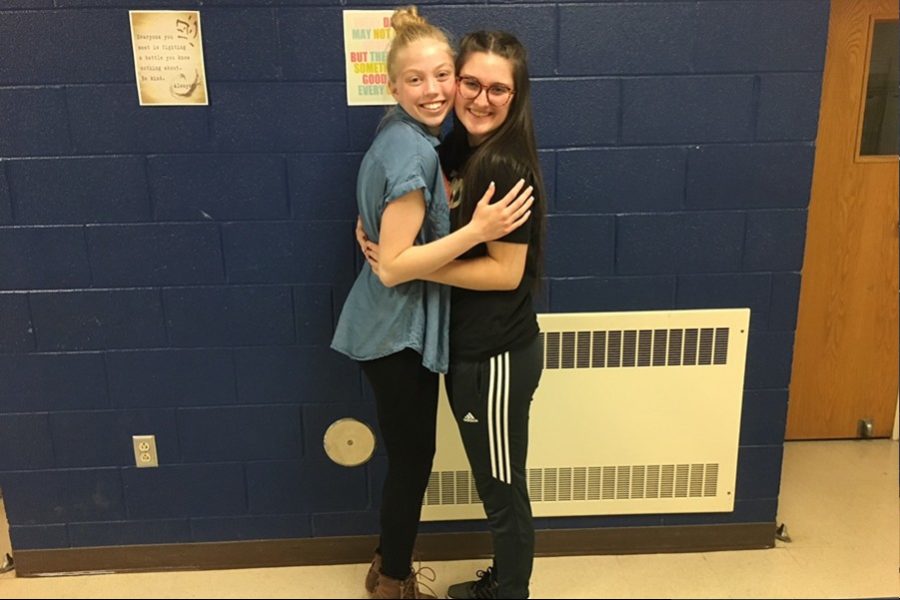 Jestelyn Heaton
Last week several BluePrint writers received awards from the Twelfth Annual Northwestern Pennsylvania High School Journalism Competition, ran through Edinboro University.
Four students won cash prizes.
Jake Miller, winning first place in the sports story category, won a $100 prize.
"When I first joined the BluePrint I wasn't sure how much I would achieve in writing, but I know that we had a talented staff. I'm proud to be a part of this team and I hope that the next year at blueprint writers continue the dominance," said Jake.
First place in the web publication category went to Kaelynn Behrens and Mya Decker, for their segment "Too Cool for School."
"This year has been filled with nothing but hard work from not only our editors, but our entire staff," said Kaelynn. "Placing in another writing contest provides joy, but also a sense of accomplishment. When you work so hard to make something great, your goal is for people to notice it and recognize it for its worth. The number one thing that I have learned over the past three years is that hard work really does pay off in the end. I could not be more blessed to be a part of something amazing, with amazing people."
In the news story category, Editor in Chief Sidney Patterson won third place, winning the $25 prize
Sidney said, "There are so many small pieces of work that go through our website that often times you can feel as though your work goes under the radar, but that simply isn't the case. It's an honor to be recognized and awarded by so many establishments. The BA Blueprint continues to dominate the state. As I cap off my senior year, I not only feel satisfied with my own accomplishments, but overflowing with what our team has accomplished together. My work here is nearly done, and as I pass the torch of my fellow editor Kaelynn. I'm confident our website will continue to receive the attention we get today".
It was the final contest of the year for the Blueprint staff. In 2017-18 the staff earned a fourth straight SNO Distinguished site honor and was named the top student news site by the Keystone Press Awards for the second straight year. Seven different writers also earned a variety of awards from a number of different contests.
"It's been another spectacular year and once again we have been fortunate to have a staff loaded with exceptional writers," said advisor Mr. Naylor. "It all starts there and then feeds off the leadership we receive from our editors. This senior group been fantastic and truly will be hard to replace."