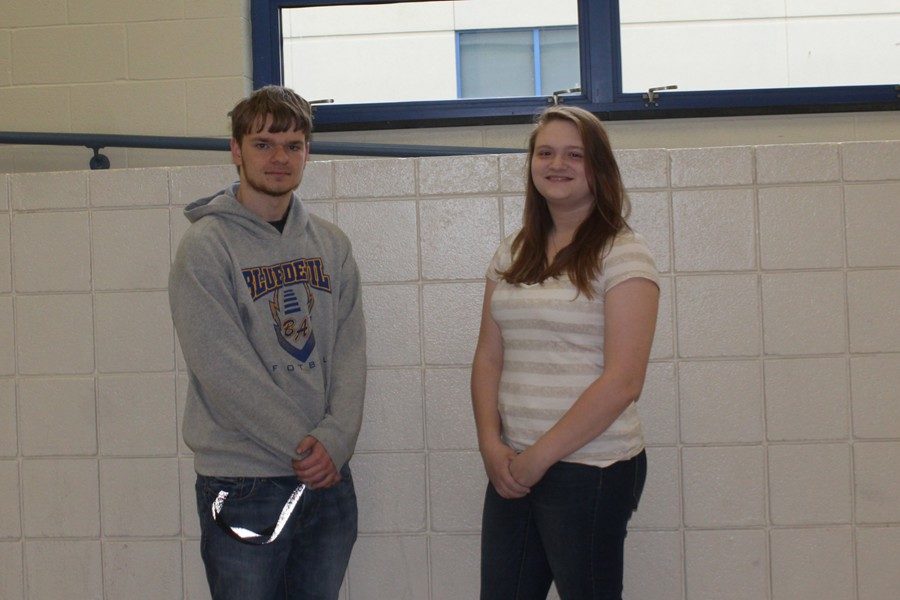 Sadi Sanchez
At the 2018 Achievement Recognition and Scholarship Banquet on Monday, four students from the Greater Altoona Career and Technology Center were recognized for their hard work this year, as well as the recognition with which they are graduating.
Dustin Miller won the GACTC National Technical Honor Society award for Auto Diesel Technology, while two  other students won GACTC Student of the Year and Awards.
Danielle Coakley was named Student of the Year for Administrative Office Specialist and Kaitlyn Kinsley for Multimedia & Web Design.
Kaitlyn said winning this award shows that she has worked hard enough to earn it and is skilled enough to qualify for this award.
Emily Pielmeier won the Marciniak Memorial Scholarship. She feels good when looking back and making her decision to start her education at the GACTC.
"It was helpful for my future career, and it helped my social perspective of the industry," said Emily, who hopes to one day move to California and open a baking business.
In fact, both girls are glad they made the decision to attend the GACTC.
"I feel that it was a great decision because I've learned so much and it is putting me closer to what I want to be," said Kaitlyn.