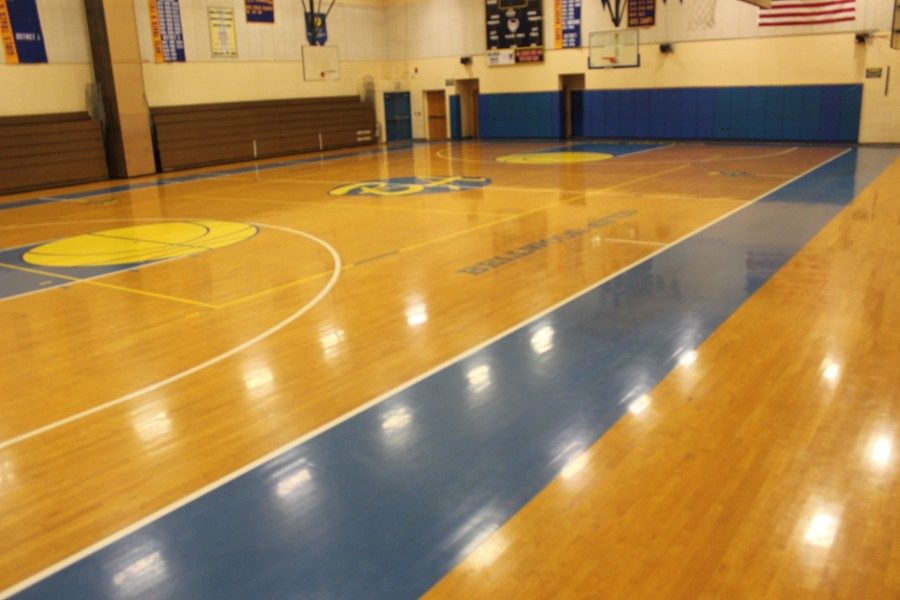 Kaelynn Behrens
In 1990, the Individuals with Disabilities Education Act (IDEA) was passed, requiring schools to serve the educational needs of eligible students with disabilities.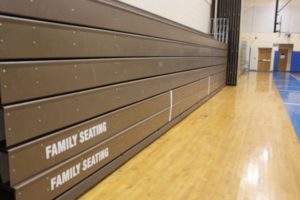 A $135,000 renovation to the B-A gymnasium will enforce this law.
The Bellwood-Antis School Board announced at a May meeting that it is planning to approve the first major makeover to the gym in its 30 year history. The high school gym opened in 1990 with the completion of a new extension added at that time.
Superintendent Tom McInroy stated, "What prompted the renovation was a leak in the roof drain.  The floor buckled, so its all about he safety of the kids."
The biggest improvement would be new and improved bleachers costing around $70,500.  But that's not all. There is also an improvement of the gym floor ($39,555), wall covering and padding($7,141), and also removing and replacing the divider wall($18,556).
The floor is not being replaced except in places where water damage has necessitated it.
Gym teacher Mr. Nick Lovrich is one person who is very excited for the renovations. When the gym first opened in 1990 he was a senior at Bellwood-Antis.
"I think it is very exciting," he said.  "Dr. McInroy, Mr. Schreier, and Mr. Kovac all included Mrs. Nyman and I in the design of the gym.  When you spend as much time in a place like we do in the gym, it can start to get a little dull.  The biggest change for us will be the removal of the gym doors, which will be replaced by a new curtain-type divider.  I think the new design of the gym will be something that our school and community will be proud of. "
Perhaps most importantly, the bleachers will now be handicap accessible and include stairways and handrails, items that were not required by law in 1990.
"The conversation was we have an aging audience and grandparents that watch the kids play.  They have physical limitations. They cant get up and down bleachers," Tom McInroy said. "Our main goal in this is to be inclusive and not exclusive."